When you use Bugatti's bespoke services, the world is literally your oyster.
From finishes to materials and other exclusive options, there's no shortage of choices.
The unique Bugatti Chiron Super Sport Guêpier is a wonder of manufacturing.
READ MORE! This is what a stripped $4.3 million Bugatti Bolide looks like
The French automaker hasn't divulged who it made the bespoke creation for, but it said the Bugatti Chiron Sport Guêpier was built to the owner's wishes.
The hypercar is actually named after the richly colored bird that's known for its agility, speed, and dynamism.
It was also named according to the owner's wishes.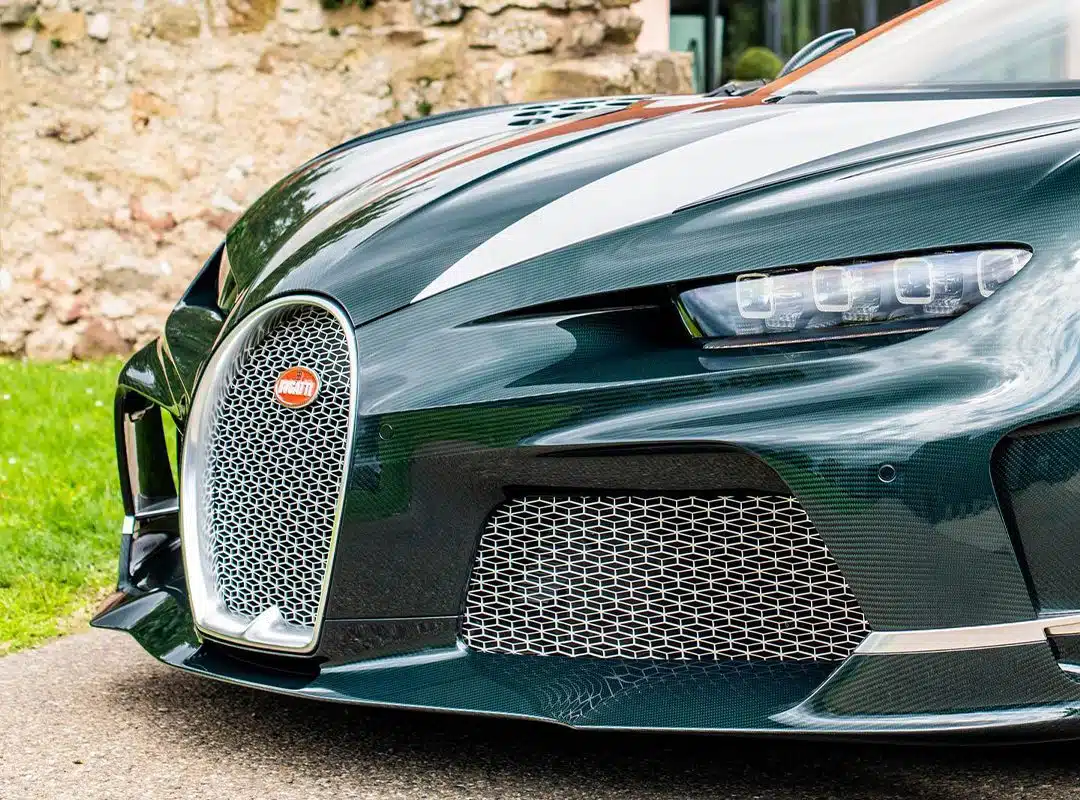 First, let's talk about the hypercar's exterior, which is a fusion of exposed green carbon, polished aluminum, and silver 'Argent' stripes.
The active rear wing, which serves as the main source of downforce, features the 'Guêpier' and connects the green carbon and Argent stripes.
Polished alumnium enhances the signature line, horseshoe grille and rear EB logo, while the wheels and brake calipers are finished in Argent.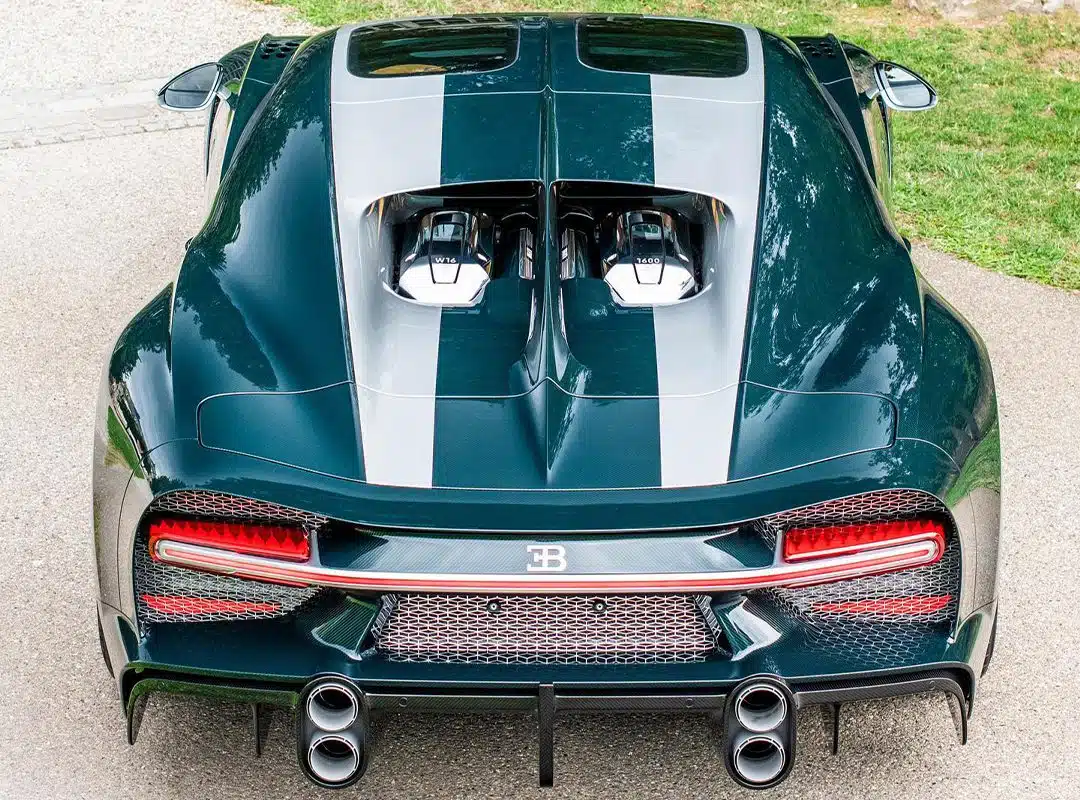 A mirror shine finish has been applied to the special automobile, too, ensuring it shimmers night and day.
As if the exterior of the Bugatti Chiron Super Sport Guêpier wasn't special enough, the cabin is next level.
The tailored interior illuminates with colors and textures, matching the bird it's named after.
Throughout the cabin, 'Terre d'Or' Alcantara combines with woven leather, polished aluminum and green carbon.
Added bespoke features include intricate Guêpier bird silhouettes on the headrests and unique Guêpier script on the center console.
Now for the all-important bit – what's under the hood.
The Chiron Super Sport is powered by a quad-turbocharged 8.0-liter W16 engine.
That massive lump churns out a jaw-dropping 1,577 horsepower and 1,180 lb-ft of torque.
The powertrain is mated to a seven-speed dual-clutch transmission, rocketing from 0-97 km/h (0-60 mph) in just 2.3 seconds, and is capable of hitting a top speed of 489 km/h (304 mph).
One thing's for sure, the owner of the 1-of-1 Bugatti Chiron Super Sport Guêpier has great taste.
Just for how much it set them back – well, that hasn't been revealed.