Looks like there's no excuse for dipping out of that family road trip now.
This Kia seats 11 people, so the entire family can come along for the ride.
While cramming 11 people in one car's sure to turn into a party – probably why it's called the Carnival – it's certainly not a place you'd like to spend all day.
READ MORE! The Citroen Oli concept is made from cardboard
We're trying to imagine everyone getting into the mover.
Is there a particular order to follow, like children and the elderly first, or is it a case of everyone just piling in where they fit?
Also, where's the space for luggage, as with 11 people on board there won't be space to move, let alone for bags?
It doesn't even bear thinking about what the atmosphere would be like if there was a domestic dispute.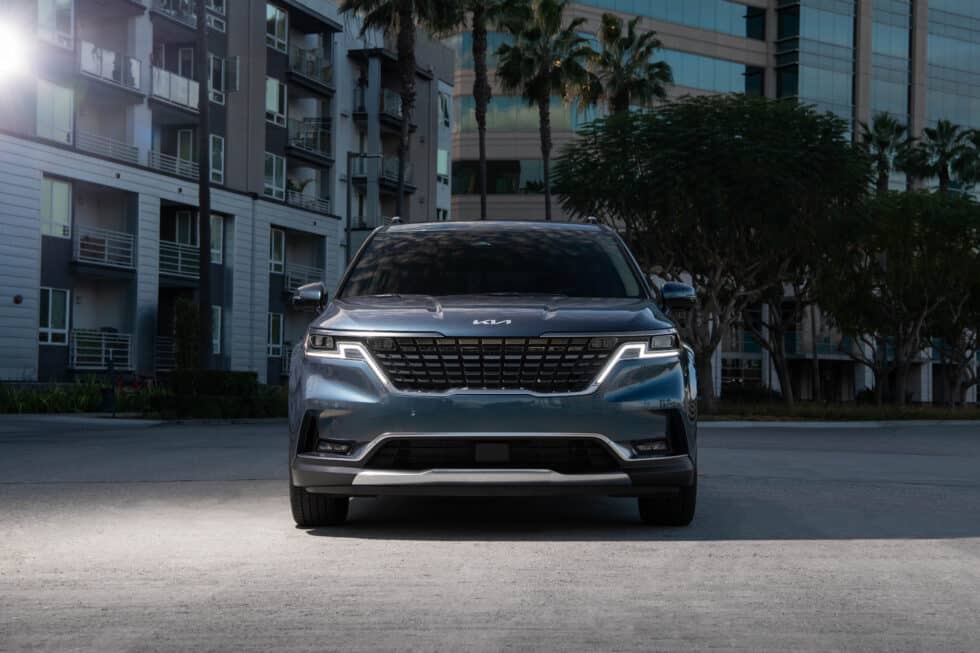 It appears we're not the only ones quizzing how it all works; a post on social media has sent people into a frenzy.
Keshawn Cage posted a picture to Facebook showing the layout of the 11-seat Kia.
And in just a few days, the post clocked up almost 500,000 likes, more than 92,000 comments and 78,000 shares.
As you can imagine, people's comments range from comical to curious, and everything in between.
"If I gotta take an extra car just to haul the luggage I'll pass," one said.
"This must be for Nick Cannon," another quipped, poking fun at the fact the rapper has 12 kids.
"Don't you need a CDL to transport that many folks?" another asked.
Ok, the highly adaptive minivan may be able to accommodate up to 11 people.
But the fact the Korean automaker had to create an instructional video show you how, shows that it's probably not as practical as it may seem.
Maybe you can get out of going on that family road trip after all…