Wind the clock back to 2015, and excitement for the Aurelio was building.
It looked like the first Filipino-made sports car was finally on the horizon.
But that excitement was short-lived – it wasn't to be.
READ MORE: Mechanic totals his customer's rare $100,000 Holden Commodore VL
So, why did the Aurelio never come to fruition?
It was a pretty decent-looking sports car, with its squinting headlights, and aggressive fins and folds on its sides taking inspiration from the McLaren P1.
It even had scissor doors that lifted vertically like a P1, too.
When you lifted those doors, inside you'd find a two-seater interior made out of carbon fiber and fiberglass-reinforced plastic (FRP).
To be honest, very little else was known about the sports car's interior design.
However, we do know that the Aurelio came with two engine options.
There was either the option of a Honda B16A V-TEC engine under the hood, or alternatively you could opt for a 2.0-liter Mitsubishi 4G63T turbocharged unit.
The latter is more commonly known as the Lancer Evo engine, producing 457 horsepower and reaching a top speed of 290 km/h (180 mph).
That's incredibly fast for a lightweight sports car made from fiberglass and carbon fiber.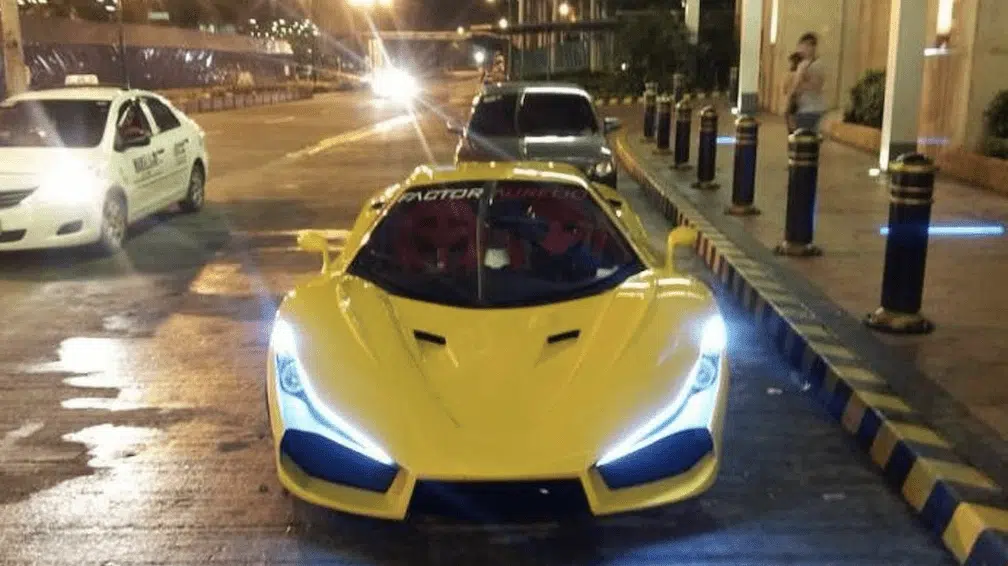 The Aurelio was a new name from a country with no track record of producing sports cars.
This could possibly have been the stumbling block for the Aurelio.
Its failure certainly wasn't from a lack of trying, as the people behind the sports car made every effort to get the project off the ground.
Those people were brothers Kevin and Bryan Factor, and Brendan Aurelio.
Kevin, the youngest sibling, was in charge of the car's internal mechanisms, while his older brother Bryan was the organization's business mind.
Aurelio was in charge of the exterior and interior styling of the sports car.
It wasn't the price tag, either, as the Aurelio sports car was priced at just 1.6m PHP in 2016, which converts to around $30,000.
It remains to be seen whether or not we'll see the Aurelio again, but interestingly the company's social media channels remain active.
Watch this space.