Elon Musk has shared new details about the Cybertruck.
The much-anticipated truck is due to be delivered on 30 November.
And speculation about the strange-looking vehicle is rife.
Musk went on Joe Rogan's podcast to share a few secrets and pull some stunts.
This included shooting an arrow at the truck at close range, discussing its bulletproof windows, and revealing something called 'Beast Mode'.
READ MORE: Watching the Cybertruck conquer an off-road obstacle will make you work up a sweat
When the richest man on earth and the man with the most successful podcast in the world are in the same room, you know things are going to get wild.He e
Elon Musk was recently a guest on Joe Rogan Experience.
The men sat smoking cigars and discussing Musk's business ventures.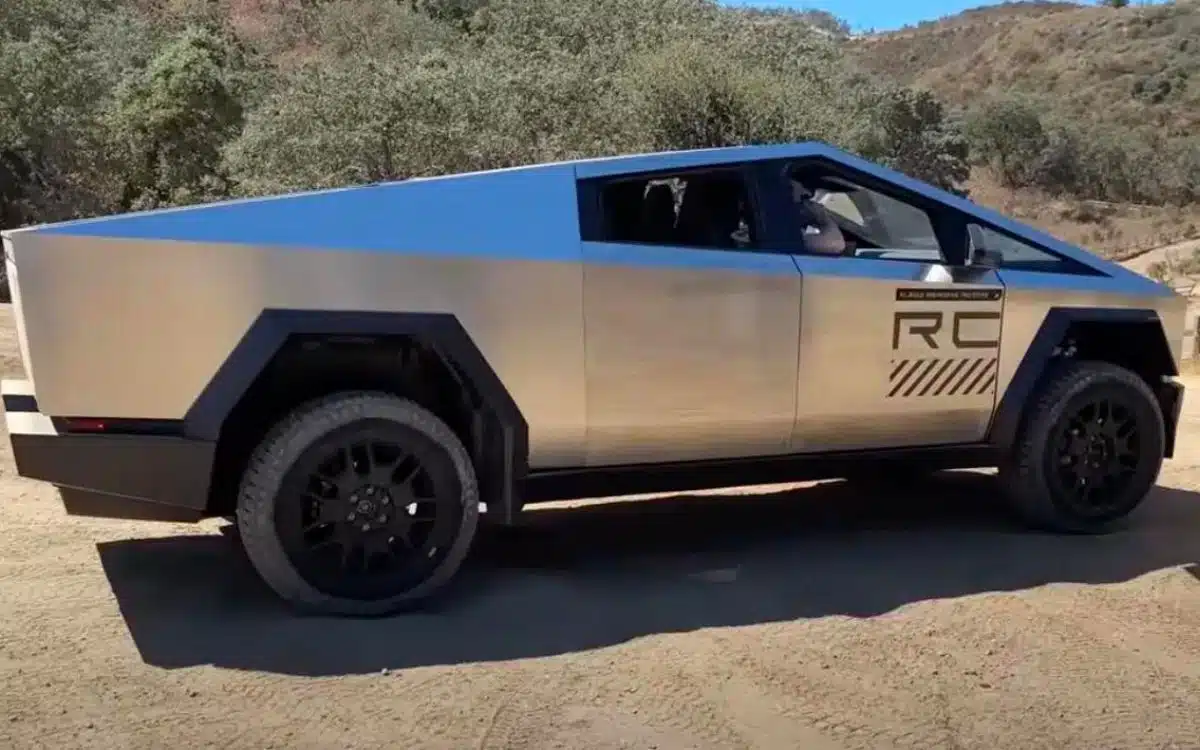 Tesla fans were on the edge of their seats waiting for more information on the elusive Cybertruck.
And Musk delivered.
There has been much speculation about the size of the truck.
We already know it will be about 19 feet long, and weigh a lot.
Musk confirmed the vehicles will weigh either 6,000 or 7,000 pounds depending on the configuration.
"It's a heavy truck," Musk said.
Despite its weight, it's still set to be a speedy and powerful car.
Musk revealed that the fastest version of the Cybertruck will have something called 'Beast Mode'
"We're aiming to get the 0-60 below three seconds for the Beast Mode version," he said.
After recent footage showed the trucks struggling slowly up a hill, we'll have to see this to believe it.
Next, the pair discussed how bulletproof the truck would be
Luckily, Rogan had an 80-pound cross-bow on hand.
The two immediately took to his garage and he shot the truck at close range.
The arrow sparked and left a barely noticeable dent in the side of the car.
The head also broke off completely.
Musk added that buyers will be able to upgrade their truck's windows to be totally bulletproof.
The catch?
They will be immobile.
But Musk reckons the robust truck body will be good enough.
"If you shoot a gun at a regular truck, it'll go through both doors; you can't hide behind a car door like they do in the movies," Musk said.
"That doesn't work, but it does in the Cyber car."