This $48 million Hollywood Hills mansion has a massive garage that can house up to 15 cars.
The house was originally designed and built for Kipp Nelson, a Hollywood producer, former racing driver and renowned gear-head.
And it definitely shows.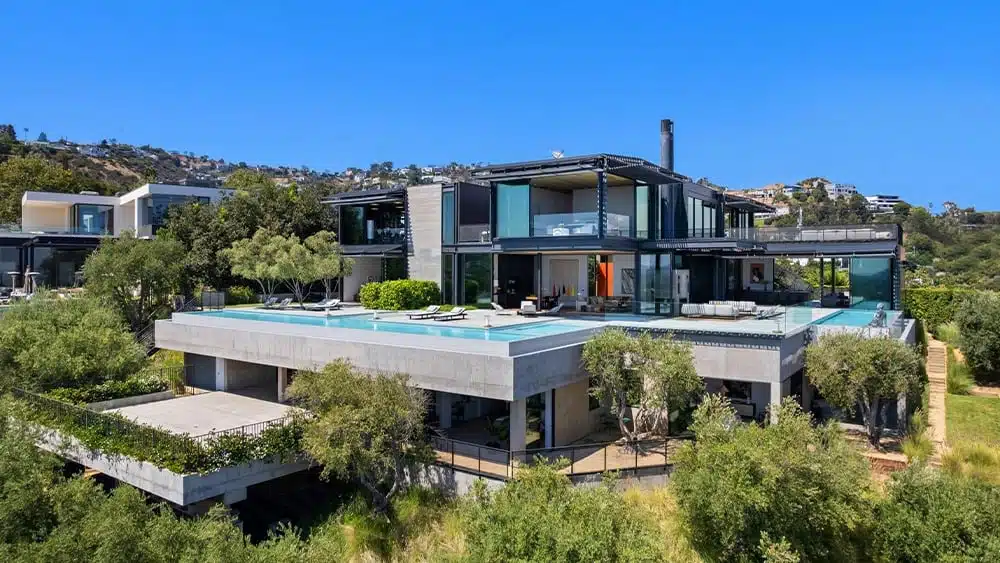 READ MORE: Inside Chrissy Teigen and John Legend's $17.5 million Beverly Hills home
Apart from the garage, it also includes a state-of-the-art Formula 1 simulator.
Nelson bought the house in 2014 and spent four years renovating the place to turn it into the striking abode it is today.
He first tried to sell it in 2020 for $52 million but couldn't find the right buyer.
Now it's listed with Williams & Williams Estate with a little 'discount', priced at $48 million.
Hollywood Hills mansion
You're looking at 26,000 square feet of prime real estate in Bird Street, one of Hollywood's most coveted neighborhoods, a stone's throw from Sunset Blvd.
CHECK THIS OUT!
The house alone offers 16,000 square feet of usable space.
This mansion has five bedrooms and eight bathrooms and the rooms are huge.
And it's decked out with all the technology you can imagine.
Rooftop fire-pit with a terrace? Check.
Open-plan kitchen with its own bar? Check.
It also has a private gym and an infinity pool.
In fact, there are two infinity pools.
You even have your own home garden with Mediterranean-style groves of olive trees.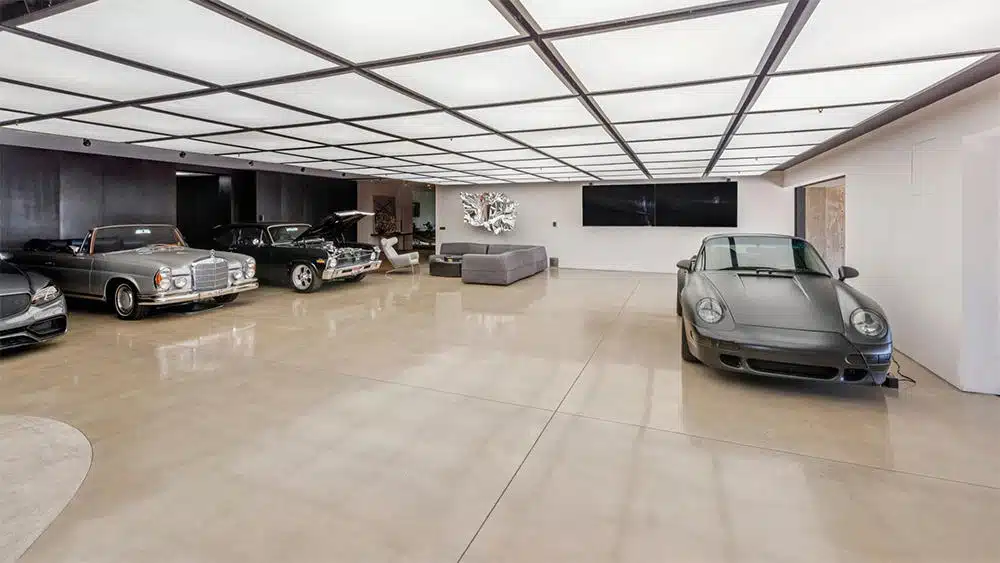 As crazy as it sounds, $48 million is actually an adequate price for a mansion this size in this part of Los Angeles.
California's real estate market took a hit in 2020 but it then bounced back and it is now (almost) back to normal.