This is the McMurtry Spéirling and it is the fastest car in the world.
You may have never heard of this car but it just beat the Rimac Nevera in a quarter-mile run, setting a new world record in the process.
READ MORE: This Koenigsegg Regera has just 28 miles on the clock and it could be yours for $2m
Built in Britain by a start-up, the Spéirling can accelerate from standstill to 60 mph in just 1.4 seconds.
For the record, the Nevera is 0.5 seconds slower than that.
CHECK THIS OUT!
And McMurtry was keen to note that the Spéirling can probably do even better than that because the record was set on a cold day, on damp tarmac.
The car's 0-186 mph time is even crazier: it only takes nine seconds.
Named after the Irish word for 'feisty', the Spéirling is powered by a 1,000-hp electric powertrain.
In addition to the electric unit, the supercar also uses turbines, which are located behind the cockpit.
This explains the enormous torque and downforce needed to set the record in the first place.
The Spéirling is also incredibly tiny.
It is only 10.5 feet (3 meters) long and it only weighs 2,205 lbs (918 kg).
It's basically a pocket-sized Batmobile.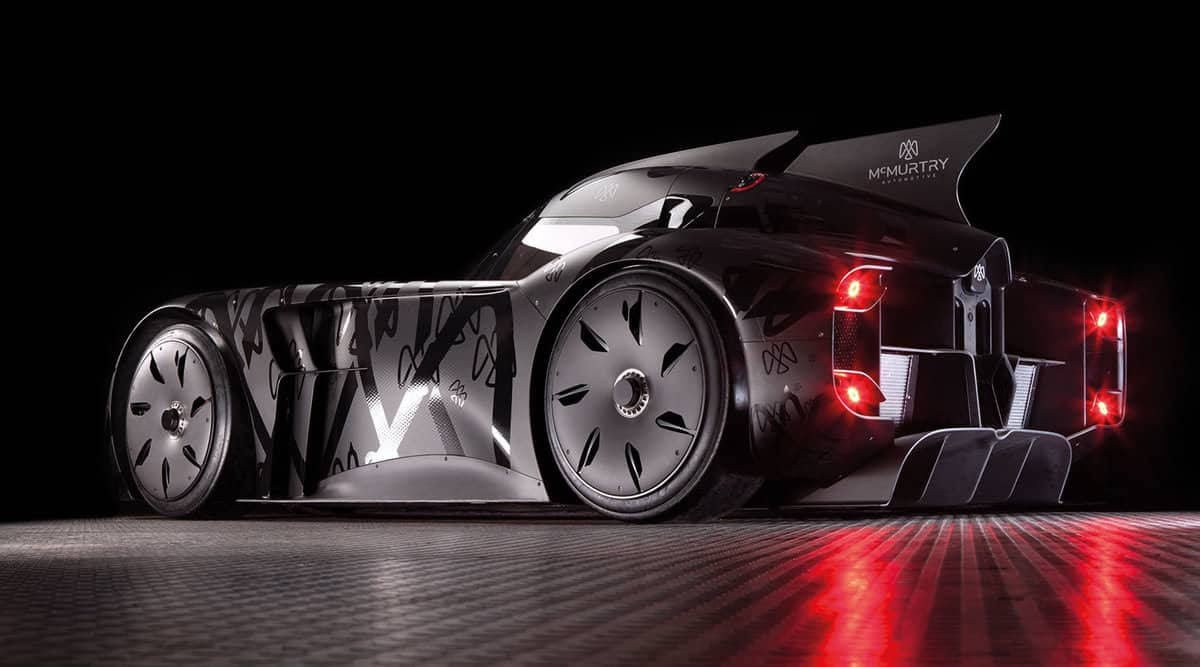 We should probably point out that the McMurtry, unlike the Nevera, isn't exactly user-friendly.
There's only one seat and no dashboard.
When you climb inside, you'll find an F1-style steering wheel in front of you and not much else.
The track-only version of the McMurtry Spéirling was unveiled at Goodwood in the summer of 2022, where it set yet another record for the fastest climb.
The company announced it will launch a street legal, and it is going to cost "seven figures".
For reference, the Rimac Nevera starts at €2 million – or USD $2.13 million.