This is the Overture jet, a long-haul aircraft with outstanding performance figures.
The supersonic jet is made by a company called 'Boom', and you can tell they've got a thing for emphatic names because the engine that powers it is called 'Symphony'.
READ MORE: This is the Sinot Aqua, a $645 million yacht powered by hydrogen
So what's so special about the Symphony engine in the Boom Overture jet?
The main feature of the engine is the performance-to-emission ratio.
CHECK THIS OUT!
The jet is capable of flying at Mach 1.7 and it has a range of 4,250 nautical miles.
This means it can theoretically fly from New York City to Europe and back on a tank.
For the record, Mach 1.7 means it has a speed of 1,300 mph.
And yet, despite these amazing performance figures, it is as 'green' as jets can get.
Boom says the Overture jet is, on average, 80 percent more efficient than your average airliner.
Flying has always been faster than driving.
And it has now become less energy intensive as well.
The goal is to combine efficiency, speed and comfort.
It's super fast and super green, and the Overture jet is also super slick.
Supersonic jet interior
It is spacious, stylish and comfortable – even in Economy.
Boom is planning to make two different versions with 65 and 88 seats (not including crew) respectively.
According to the company, the jet can cover up to 500 different routes.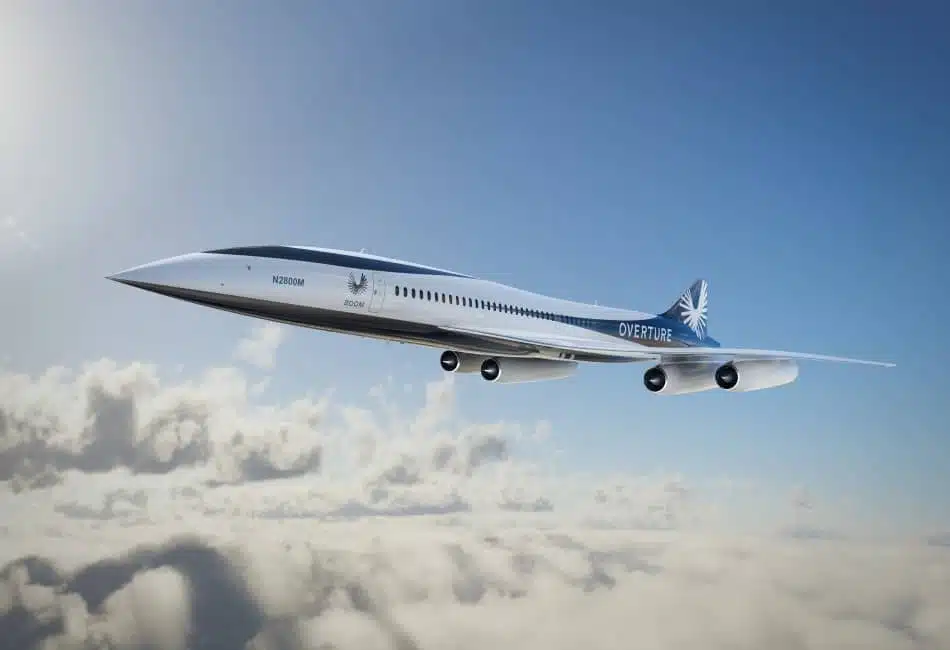 The plan is to build at least 1,000 aircraft in total.
Speaking of which, the Boom Overture is being designed as we speak, with production expected in 2024.
The first flight is scheduled for 2027.