A new video from Tesla shows the Project Highland hitting impressive speeds.
The latest upgrade to the Model 3 has a number of new and improved features.
Tesla just posted a video to their Weibo showcasing the car's performance and it looks mighty impressive.
READ MORE: This is the cheapest Tesla available to buy today
This model has mostly been developed in China by their Shanghai engineering team.
In this video the car is taken for a test spin to evaluate its stability, road and wind noise levels and, more to the point, its performance.
The test was conducted in heavy rains and the Model 3 weaving between cones in wet conditions is certainly a sight to behold.
We then see what speeds we can expect from Project Highland.
The prototype in the video reaches 124.2 miles per hour (200 kilometers per hour).
It's also revealed that the rear-wheel drive version only takes 6.1 seconds to accelerate from 0 to 60 mph (100 kph).
The Long Range AWD model is even faster, sprinting to 60 mph from standstill in just 4.4 seconds.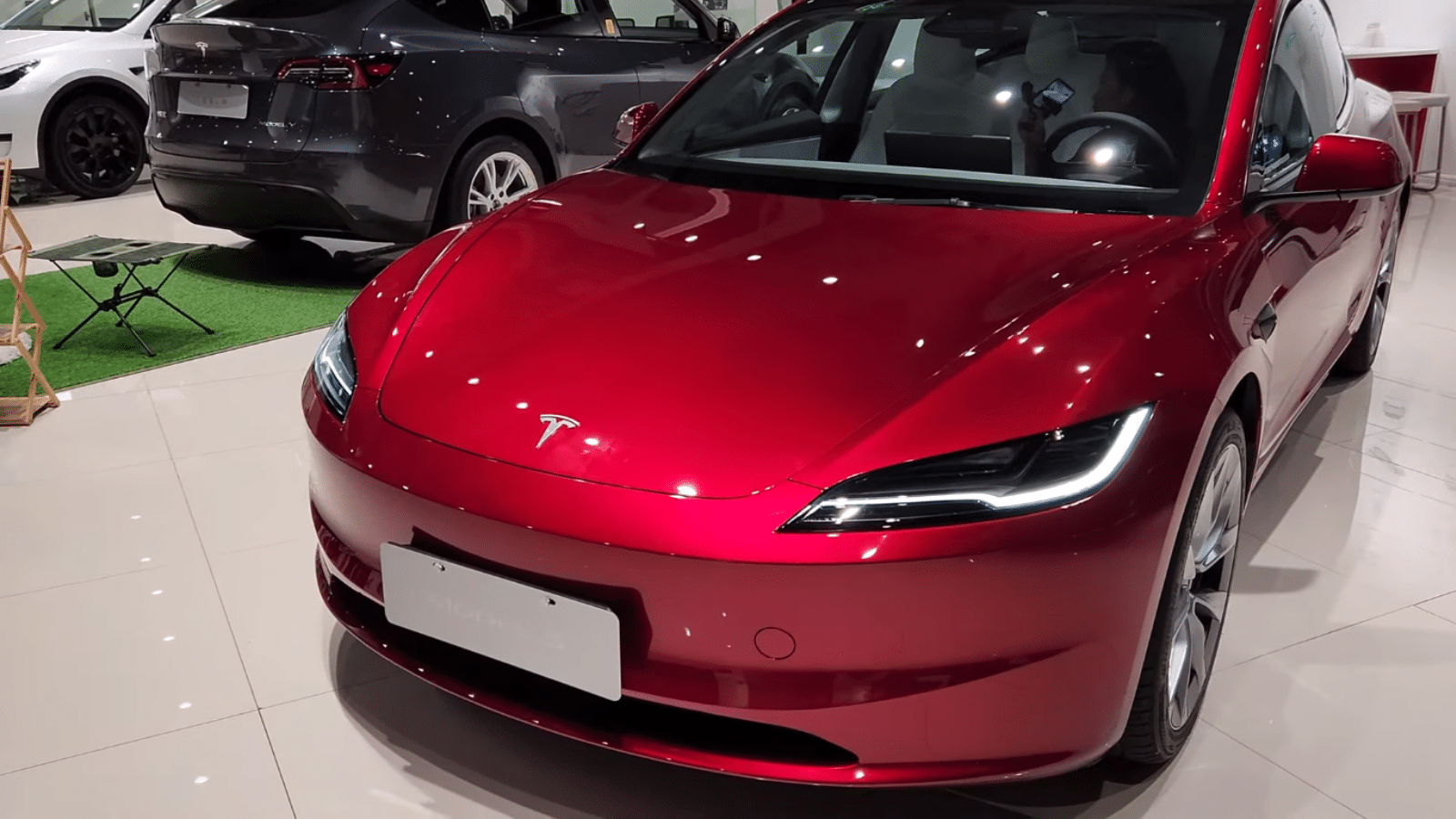 One of the most significant changes between the original Model 3 and this one is the double-pane glass, which the car's whole greenhouse is now made of.
They've also added new shock-absorbing technology which improves the ride while maintaining the handling.
Besides the quality of your drive increasing, it also makes it a more fun experience.
"The biggest thing we wanted to do was increase the size under the curve of customer happiness," said Tesla's VP Lars Moravy.
The interior has gotten a few noticeable tweaks too.
Project Highland features infotainment touchscreens for passengers in the backseat, ambient lighting, and an improved sound system.
So if that double-pane glass wasn't enough to block out road noise, the 17 speakers should do the job.
Price-wise, we except it to start at around $40,000 – same as the current model.
But don't quote us on that.