It appears Tyler Herro is a baller in every sense of the word.
Not only is the Miami Heat 'Guard' tearing it up on the court, he is tearing up the streets in some pretty impressive rides.
At just 23 years old, the basketball star is already building an enviable car collection.
READ MORE! LeBron James could have added $300k value to his Lamborghini Aventador Roadster
Mercedes-AMG G63
Back in 2018, when Tyler Herro was playing college basketball for Kentucky Wildcats, he rocked up to his prom in a Mercedes-AMG G63.
Under the G63's hood is a twin-turbocharged 5.5-liter V8, paired with a seven-speed automatic transmission, kicking out 563 horsepower.
Now, if the truth be told, we're not certain Tyler Herro owns, or even owned, the G-Wagen.
But it clearly gave him a taste for the finer things in life and as the next car in his collection shows.
Mercedes-AMG S63
How did Tyler Herro spend his first $1 million during his rookie year with Miami you ask?
Well, besides the Gucci purse he got for his mom, he went straight to the Mercedes dealer to spend $200k of that mill on a brand new S63 AMG.
The perfect blend of ultimate luxury and sheer power, the Mercedes-AMG S63 has a 4.0-liter bi-turbo V8 producing 603 horsepower.
We're pretty sure he'll have no problem ripping down Ocean Drive in that.
Mercedes-Maybach S680 
Tyler Herro's car collection also flexes a Mercedes-Maybach S680.
Costing a cool $229,000, the Maybach S680 packs a punch with its 6.0-liter twin-turbo V12 producing a stunning 621 horsepower and 664 lb-ft of torque.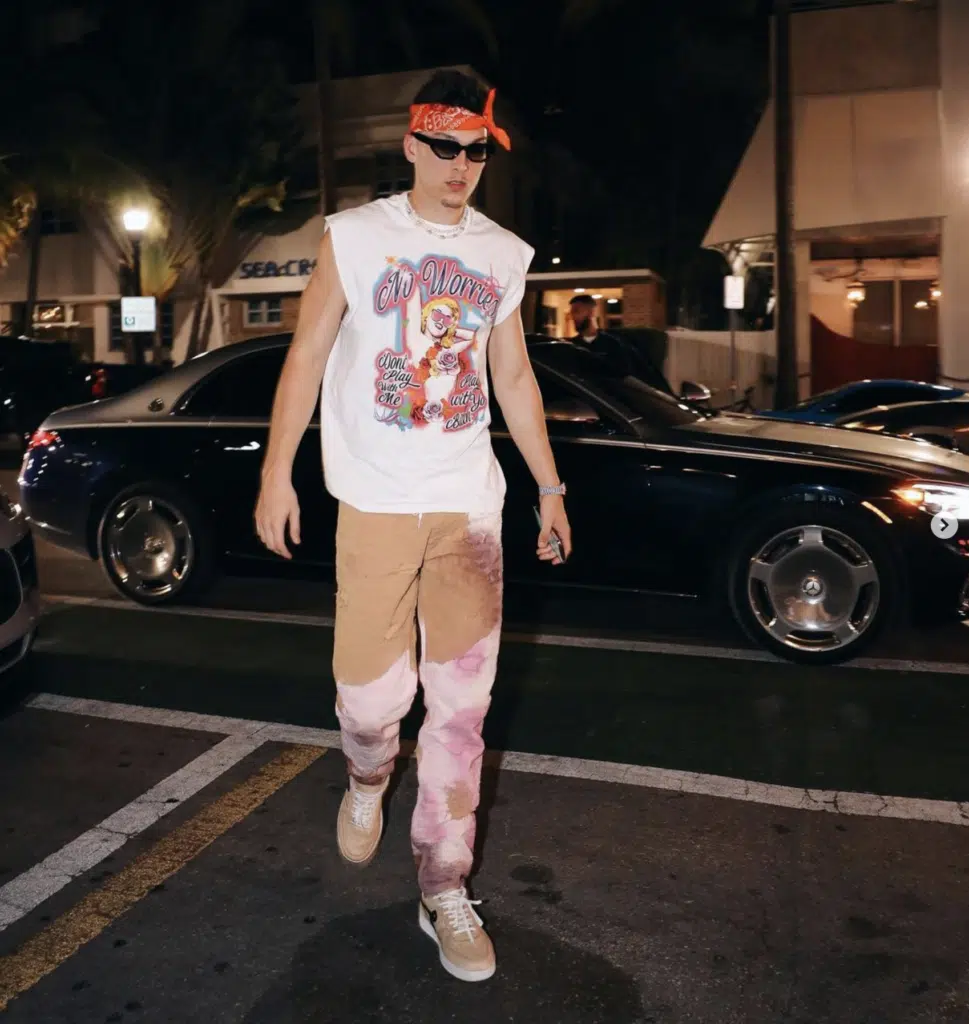 With seat massagers, heated and cooled cup holders, 64-color ambient lighting and a panromaic roof, the Mayback S680 is the perfect place for Herro to chill after playing ball.
Mercedes-Maybach GLS600
Tyler Herro is clearly a Maybach fan, as his car collection also includes a Mercedes-Maybach GLS600.
It's powered by a 4.0-liter twin-turbo V producing 550 horses along with 538 lb-ft of torque.
The GLS600 is a complete luxury package that comes with two reclining seats, offering ventilated and 12 massage options, 12.3-inch screen, and a 13-speaker Burmester sound system.
This beast will have set Herro back a mere $165,000.