Bugatti is responsible for creating one of the most expensive cars in the world, the La Voiture Noire, a $19m one-off.
But does the company make cars for those of us who don't have a couple of million in our back pocket?
READ MORE: Inside Cristiano Ronaldo's incredible car collection, including THAT $9 million Bugatti
It turns out they do produce vehicles on the cheaper end of the scale.
As long as the scale you use belongs to a millionaire.
When you buy a Bugatti you're not just paying for the prestige of owning an exclusive luxury car.
Everything from the high-performing engines to the hand-stitched seats is carefully crafted by expert artisans.
For those wanting the cheapest taste of Bugatti opulence, the Veyron is the best bet, and you can buy one for around $1,9 million.
Any model bought today will be at least 8 years old, as the last Veyron was produced in 2015.
The catch is that in the long run, the upkeep and repair costs will cost thousands.
So it might not be the most sound investment.
Bugatti has an even cheaper option than the Veyron, but it might not be for everyone.
For starters, you'll have to be a certain height to take this one for a ride.
Specifically, a child's height.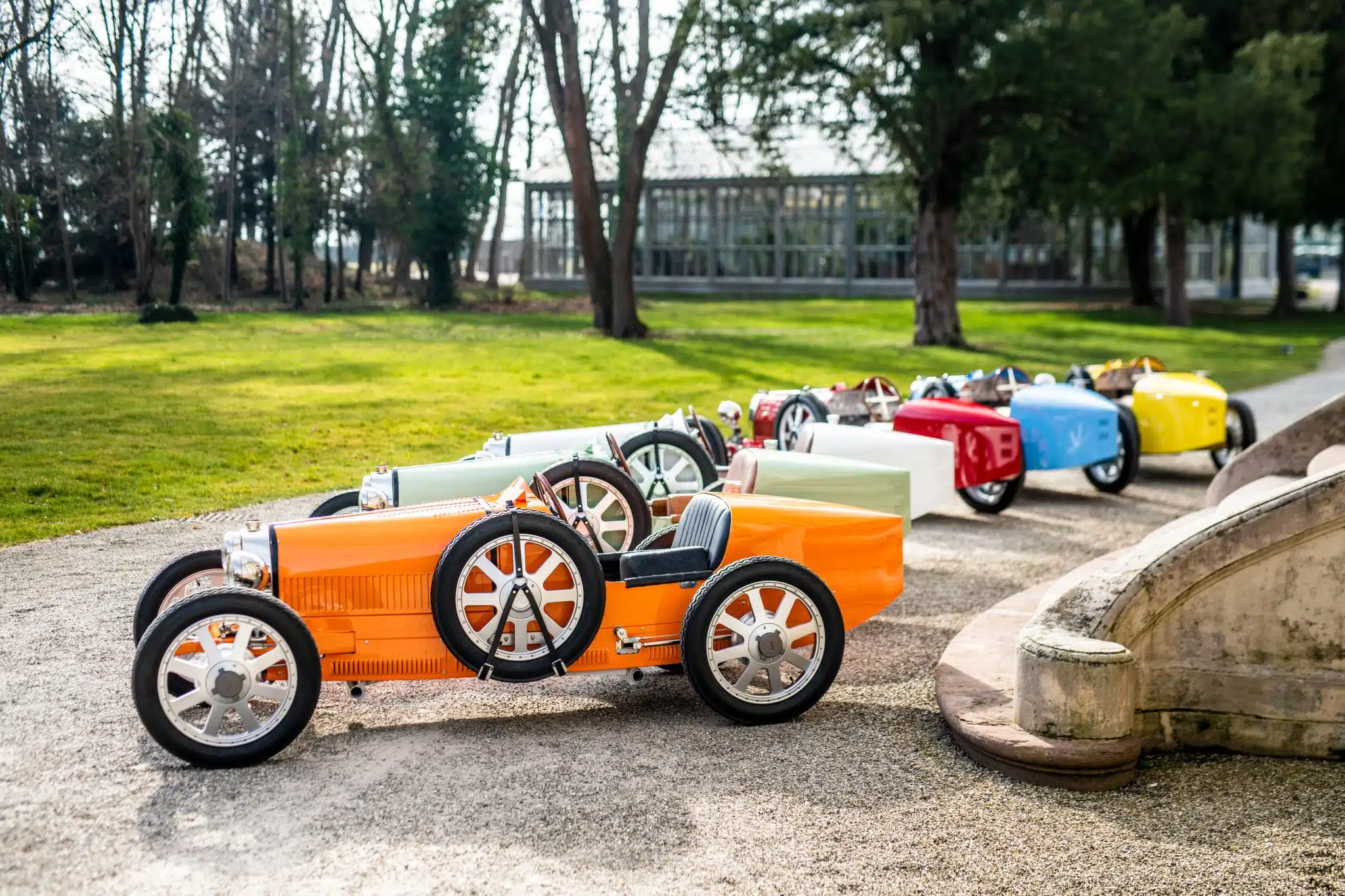 The Bugatti Baby II is literally the cheapest Bugatti on the market.
It's an all-electric version of their Type 35 and costs $32,000.
Even though it's designed for kids, the company has not cut corners in the mini car's creation.
Each of these takes 200 hours to make and there are only 500 of them in the world.
Adults can switch the Bugatti Baby II to expert mode, where it can reach speeds of 30mph.
Not bad, as long as you don't mind driving with your knees bent awkwardly under your chin.