Cristiano Ronaldo is technically unemployed after being sacked by Manchester United.
However, a Saudi Arabian club has come forward with an outlandish $225 million offer for the 37-year-old forward.
Should he accept the offer to play for club Al Nassr FC, he'd pocket $75 million a year for the next three years.
With that amount of money, Ronaldo could buy some of the world's most expensive toys and still have money to play with.
58 Bugatti Chiron hypercars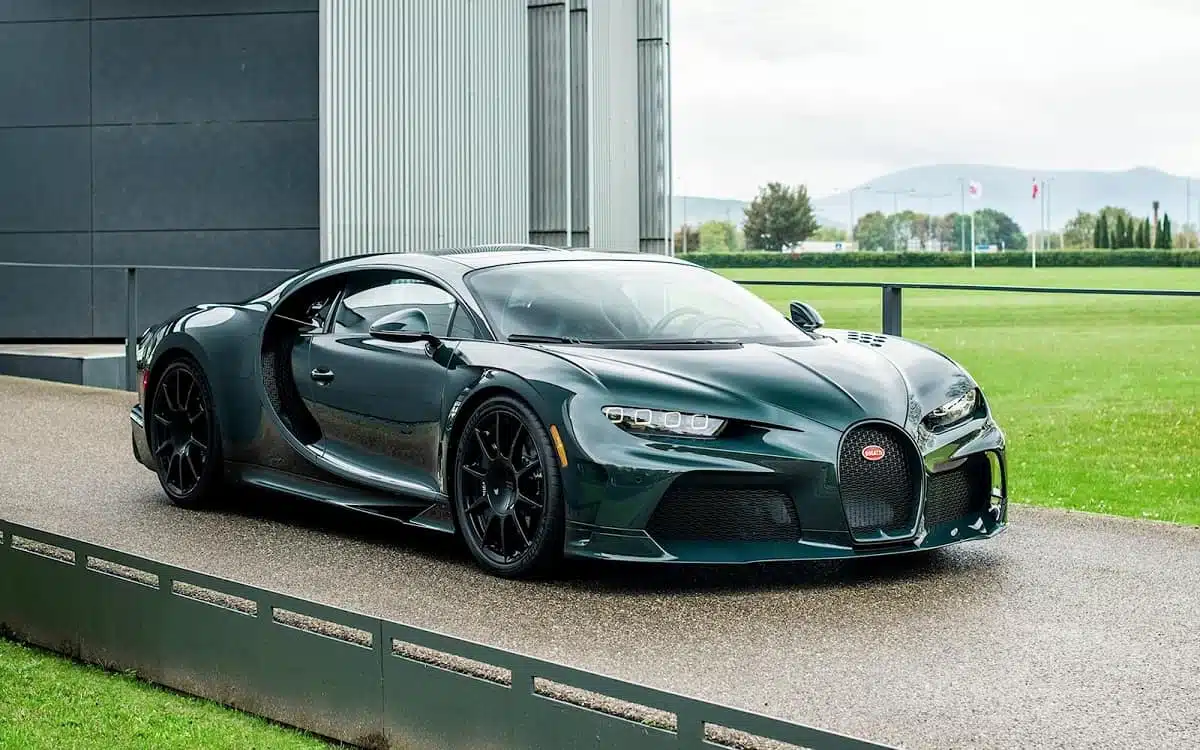 READ MORE: Inside Cristiano Ronaldo's $10m watch collection as he says goodbye to Manchester United
With his new [potential] salary, Cristiano Ronaldo would be able to buy at least 58 Bugatti Chiron hypercars.
That's 57 more than he already owns.
CHECK THIS OUT!
A brand-new Bugatti Chiron will set you back around $3.8 million so he'd basically be able to buy a new car every month for the next three years.
Perhaps he could go crazy with the option list.
But the question is: how would you even spec 58 Bugattis?
Project Odin Yacht
The Project Odin yacht is being built as we speak, and it will be ready next year.
It's a 360-foot superyacht with an estimated range of 8,000 nautical miles.
With this yacht, Ronaldo could sail from his hometown in Madeira, Portugal and arrive in Saudi Arabia just in time for training.
The interior looks like a 7-star hotel and the bedrooms are adorned with real Italian marble.
The Project Odin Yacht costs $220 million.
1,500 Jacob & Co x Ronaldo watches
Cristiano Ronaldo and Jacob & Co. have a long-standing partnership that began over a decade ago.
The latest addition to the Jacob & Co x CR7 Epic X collection was launched just a week ago.
It depicts Ronaldo scoring a header while wearing his no. 7 jersey.
There are four variations, and the most expensive one is priced at $150,000.
If he accepted the offer from the Saudi Arabia club, Cristiano Ronaldo would be able to buy 1,500 pieces.
Practical? No.
But when you're playing with hundreds of millions of dollars, practicality goes out the window.
Two Boeing 737 airliners
A brand-new Boeing 737 aircraft will set you back around $90 million depending on the model.
And yup, we're talking about the exact same aircraft that can take you from London to Paris or from New York to Miami.
With his new $225m contract, Ronaldo would have the means to buy at least two of them by 2026, when the deal expires.
Good luck servicing it, though.
He might need another $225m deal just for that.
What's going on with Cristiano Ronaldo?
At the beginning of last season, Cristiano Ronaldo returned to Manchester United after three seasons in the Italian Serie A.
Thing weren't going well and Ronaldo wanted a way out.
That's why, a few weeks ago, he gave British journalist Piers Morgan an exclusive tell-all interview.
The controversial and unsanctioned interview made headlines for all the wrong reasons and Manchester United decided to terminate his contract.
Ronaldo is currently in Qatar, playing for Portugal in the FIFA World Cup but what he does afterward is anyone's guess.