Louis Vuitton has just dropped a few interesting pieces, including the controversial 'Paint Can Bag' designed by Virgil Abloh.
This definitely qualifies as a 'statement piece'.
READ MORE: Mercedes and Virgil Abloh create the most luxury off-roader ever
The new bag is part of the final collection created by the Virgil Abloh, the late fashion designer who passed away in November 2021.
Abloh was named artistic director of Louis Vuitton in 2018 and he changed the face of LV, turning it into an avant-garde brand.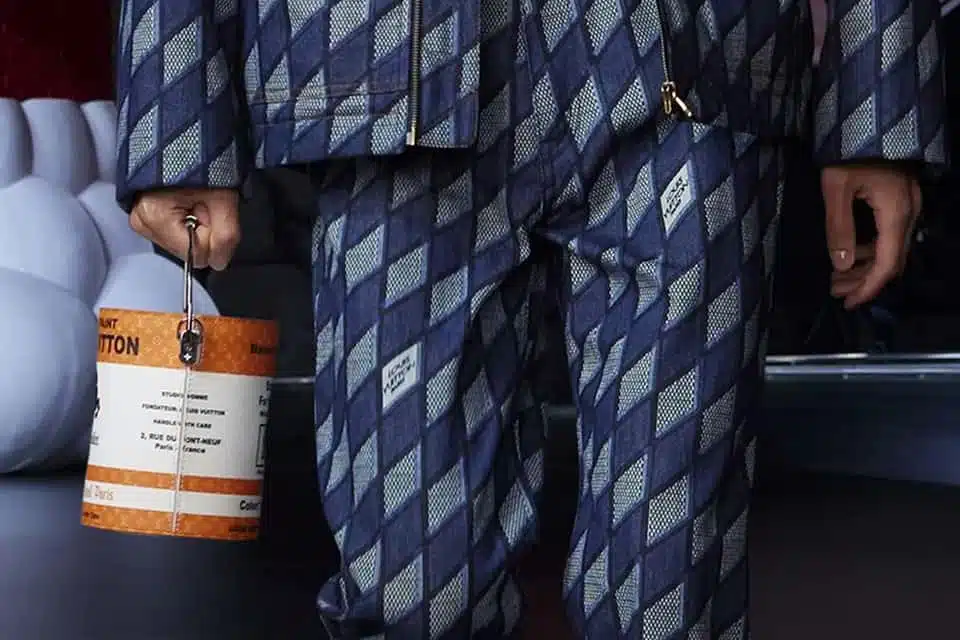 The Paint Can Bag is the perfect embodiment of the type of style that Abloh pioneered.
The whole point of the Paint Can Bag is that it is designed to look as realistic as possible.
CHECK THIS OUT!
There's a chrome LV-embossed metal handle and bold 'Exterior Paint' lettering, along with a note that reads 'Handle with Care'.
It is available in four colorways: Lagoon, Green, Yellow and Purple.
As you'd expect, it isn't cheap, with a retail price of $2350 for the purple one and $2850 for the other three.
And as you can imagine, the bag is already trading at a premium in the secondary market.
This Paint Can Bag from Louis Vuitton is far from the only outrageous handbag we've seen in recent months.
Balenciaga's $1800 trash bag stole the headlines earlier in August.
We've also seen an $890 bag shaped like a pigeon from JW Anderson.
Louis Vuitton Flower Bouquet bag
As part of the same collection, Louis Vuitton also unveiled a single-handle carrying bag that looks like a flower bouquet.
LV used its signature classic brown monogram canvas bag as a starting point and then filled it with artificial roses and flowers.
The unique piece includes flowers made from leather and canvas, finished in various shades of coral, azure blue, and purple.
This is even more expensive than the Paint Can Bag.
A lot more expensive, actually, priced at $12,200.
Nike x Off-White Air Force 1
Last but not least, we should probably spend a minute to talk about an upcoming collab between Nike and Off-White.
This model hasn't officially been released yet but pictures have been leaked.
This is the latest and arguably the most colorful collaboration between Nike and Virgil Abloh's brand Off-White.
In addition to Off-White's signature design cues, the lateral part of the shoe features a colorful graffiti.
Stay tuned for official pictures and a release date in the coming weeks.
Check out the Maybach designed by Virgil Abloh: