Lionel Messi was more than ready for his much-talked about move to the MLS.
The second-highest-paid soccer player has homes dotted right across the world, one of which is an apartment at the exclusive Porsche Design Tower in Miami.
The 36-year-old star owns a $5 million penthouse in Miami, and this is no normal apartment.
READ MORE! Cristiano Ronaldo officially becomes the highest-paid athlete in the world
Messi bought the apartment long before announcing his move from Paris Saint-Germain to David Beckham's Inter Miami CF.
In fact, the Argentina striker closed on the property all the way back in December 2019.
With his Inter Miami CF deal valued between $125 million and $150 million, Messi has the cash to live just about anywhere he wants. 
And although $5 million is a drop in the ocean comparatively, the Porsche Design Tower is a worthy home for the superstar. 
One of the coolest features of the building is its 'sky garage'.
Yep, this building has a car lift that will deliver your supercar directly to your apartment, so Messi can practically walk off the field, jump into his car and hop out in his living room.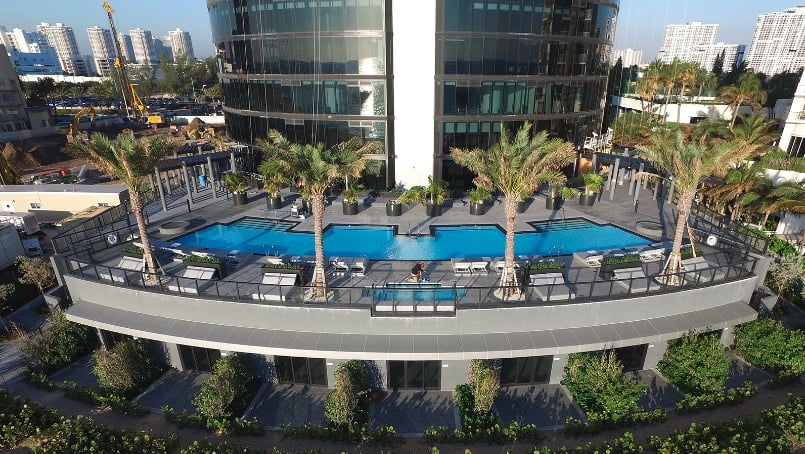 The tower has 132 residential units with views over the Atlantic Ocean and a special room fitted with racing simulators. 
Not only is the tower on the beach, but it's also smack bang in the middle of Miami's hottest restaurants and nightspots.
You can take a closer look at the supercar elevator here:
Regalia apartment
Messi also owns the entire ninth floor of the Regalia in Miami. 
The seven-time Ballon d'Or winner reportedly dropped a cool $7.3 million on this unit alone.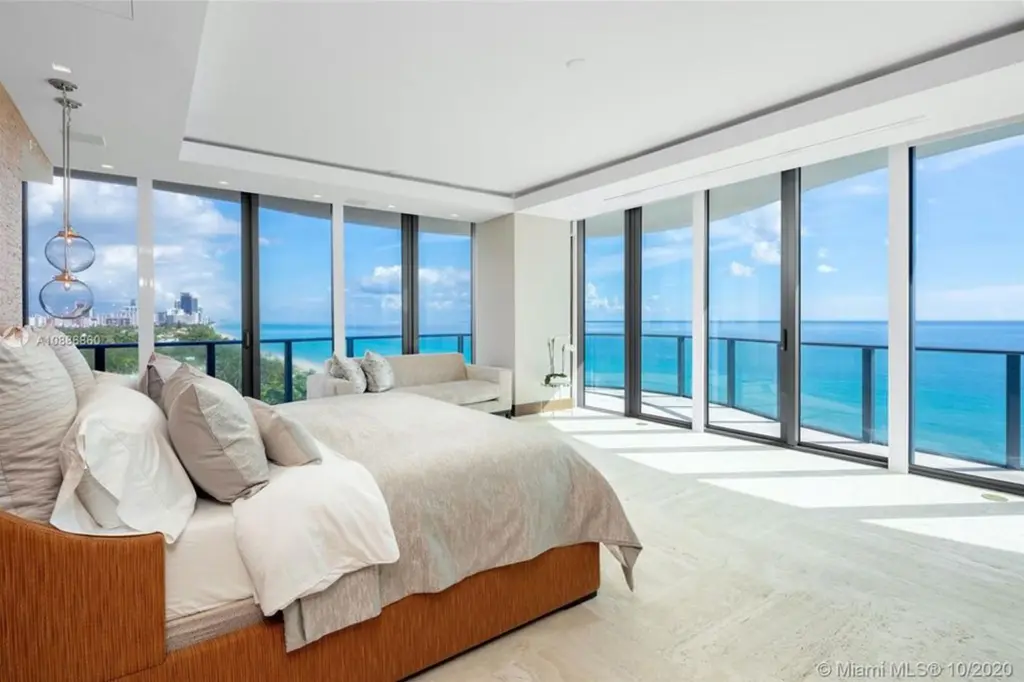 While this one doesn't have a supercar elevator, it has pretty much everything else a multi-millionaire would want. 
It has four bedrooms, four baths, a champagne bar, and a 1,000-bottle wine cooler. 
The apartment also has 2,100 feet of terrace space and panoramic views of the ocean.
The complex is also fitted with six pools, cabanas, a fitness center, and a yoga studio. 
Messi bought this apartment back in 2021, so between this and his apartment at the Porsche Design Tower, the forward should have no trouble settling into Miami.