The abandoned mansion of Mike Tyson has undergone an unexpected transformation that nobody saw coming.
The heavyweight boxing icon was forced to sell his beloved mansion towards the end of his boxing career amid financial issues.
However the once grand mansion has now been given a second life – heavenly pun intended.
READ MORE: Michael Jordan's ultra-exclusive golf course cost 8 figures to build and has less than 100 members
Iron Mike reluctantly sold the property back in 1999 after filing for bankrupcy.
The five-bedroom property boasted tiger cages and a basketball court.
The icon of the ring famously kept four tigers on site surrounded by just a high chain-link fence.
He also lounged in a 10,000-square-foot room which housed an ocean-like swimming pool.
The huge gates outside the property emblazoned with the boxer's name left visitors in no doubt as to who the property belonged to.
During his prime, he amassed an estimated fortune of $388 million before he lost it all.
Tyson, who sparked rumors of a redemptive comeback at recent Champions Gala Dinner for Francis Ngannou and Tyson Fury "if the price is right".
And, strangely enough, his huge Ohio property has also been given redepmtion.
The mansion has been converted into The Living Word Sanctuary Church.
That's according to Living Word Pastor Nicholas DeJacimo.
The property was built in 1979.
Far from being the world's most expensive home, Tyson bought it for a mere $300,000 in a sheriff's sale in the eighties after it was seized by the bank.
However, after Tyson's departure the story was a sad one.
Footage taken in 2018 revealed the once lavish property had fallen into disrepair.
And DeJacimo saw his chance to transform it into hallowed ground.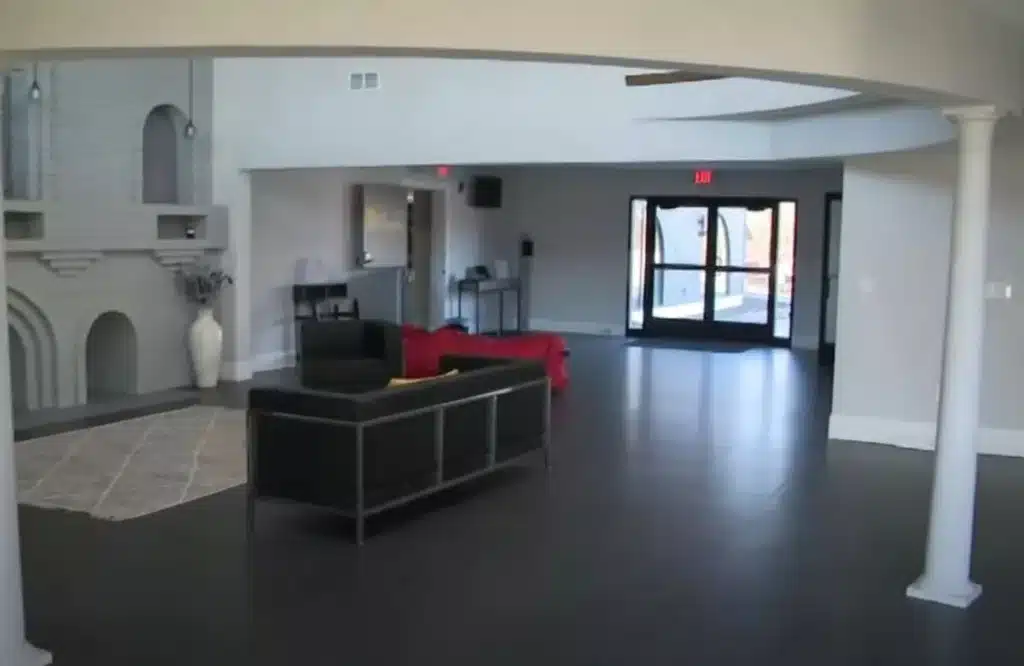 DeJacimo spoke to Warren Tribune-Chronicle.
"The property had been untouched for ten years," he said
"You had so much grass you could have sold it for hay.
"Us getting this is a miracle. We had to pay the real estate and back taxes."
He continued: "So for $50,000 we acquired the entire property. It was basically donated to us because the former owner needed to write it off. I tell the congregation God literally gave us this."