Casa del Sole, the most expensive villa available in Dubai, has just been sold for USD $82.4 million.
The house is incredible but, as ever, it's the location that makes it out-of-this-world special.
READ MORE: These $4.7 million floating villas in Dubai have underwater bedrooms
The villa is located on 'Billionaires Row' on Dubai's famous Palm Jumeirah.
It covers an area of 25,000 square feet, and it consists of four levels: basement, ground floor, first and second floor.
The 8-bedroom villa has everything you'd expect from a residence this size and status.
CHECK THIS OUT!
It has a bowling alley, its own home cinema, a gym, a sauna, the obligatory infinity pool with a jacuzzi, a games room, and a terrace.
In addition to that, it also has its own hammam spa and sauna.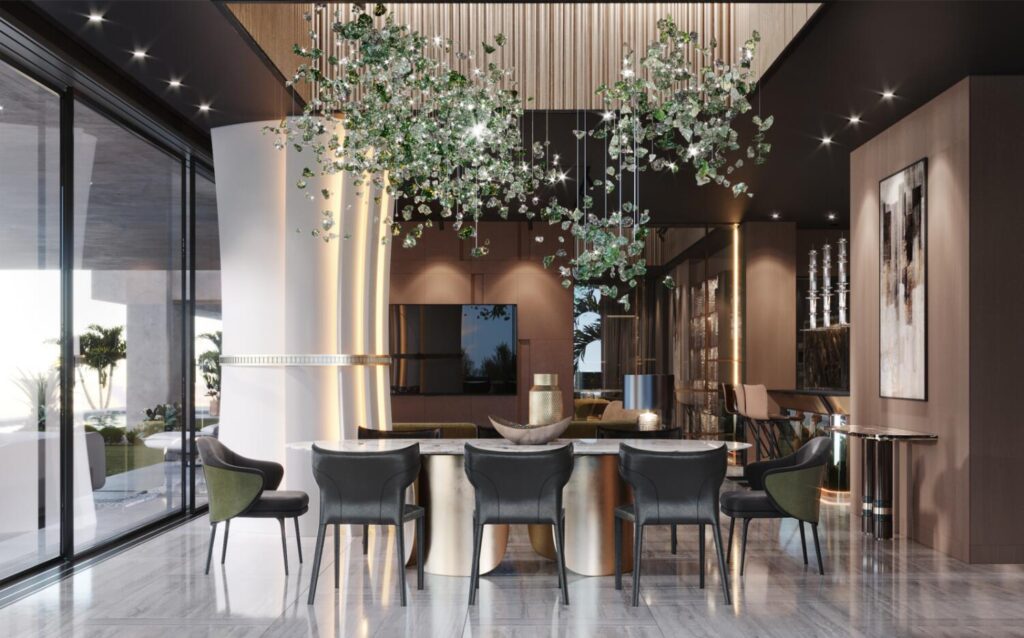 The house was designed by Dubai-based CK Architecture in partnership with Soata, a South African company, and sold by Alpago Properties.
The identity of the owner, as you can imagine, will remain undisclosed.
About Palm Jumeirah
Palm Jumeirah is arguably one of the world's most impressive man-made structures.
It is an archipelago of artificial islands on the Persial Golf located in Jumeirah, a coastal residential area in Dubai.
It was created by the government of Dubai in partnership with two Dutch companies, Van Oord and Boskalis.
These are the same companies that created The World – Dubai's second-most famous archipelago of man-made islands.
Palm Jumeirah is home to some of the world's most luxurious and expensive houses – including what is now the second-most expensive house in Dubai.
In addition to this, the archipelago also includes a plethora of world famous hotels such as the Atlantis, the Waldorf Astoria, the Kempiski and the Fairmont.