Have you ever wondered why Rolls-Royce gives its cars such spooky names?
As a Halloween gift to the world, the luxury car manufacturer told us why.
We've heard about the Silver Seraph, Silver Shadow, Wraith, Phantom and Ghost – and now we know why they call them that.
And the reason is not as sinister as you might think.
READ MORE: Watch as Drake creates one-of-a-kind Rolls-Royce Cullinan with unique customization
Everything Rolls-Royce does is carefully considered.
So it might surprise you to know that its naming system was kind of a fluke.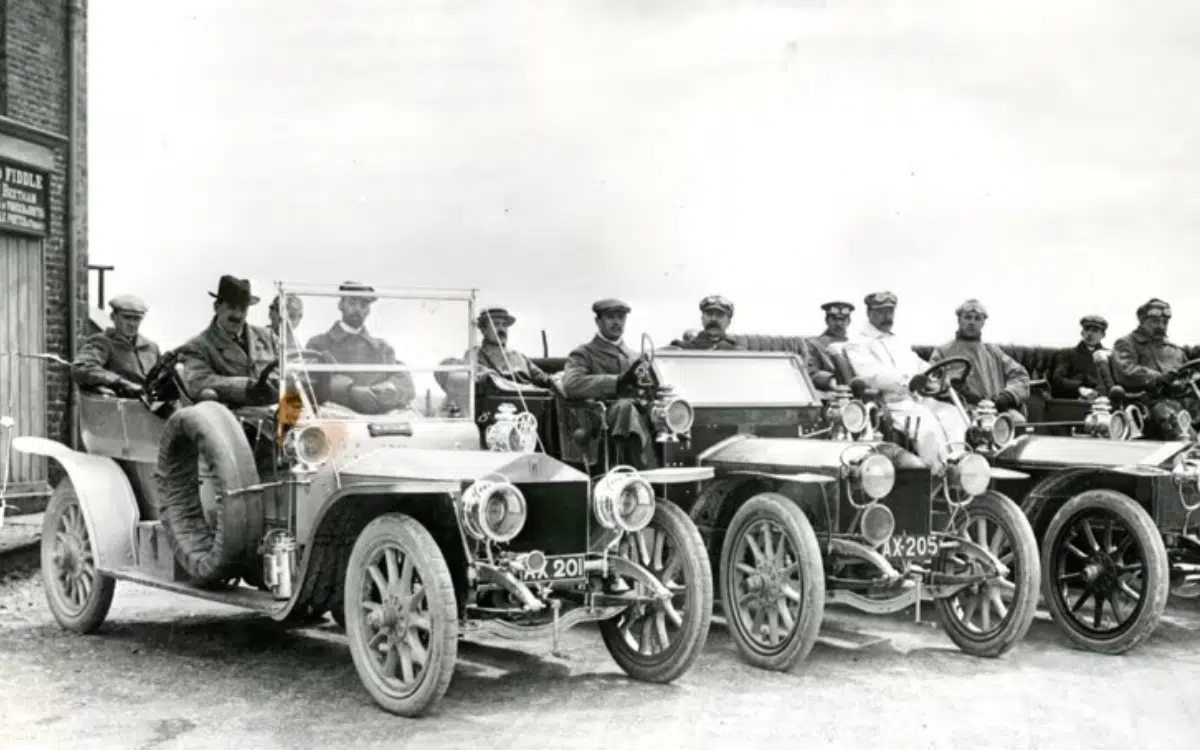 Like most car manufacturers at the time, Rolls-Royce labeled its cars with numbers.
Vehicles were named for their cylinder counts or displacement so, for example, the car we know today as the Silver Ghost was initially called the 40/50.
As for the Ghost, the press gave it the nickname Silver Ghost and it caught on.
This was largely due to how quiet the car was.
But regardless, the Ghost was considered an icon in the car world, and so it makes sense that the manufacturer's fleet still carries a version of the Ghost, over 100 years later.
While most cars of the era were loud and unreliable, this one moved with ghost-like quietness and ease.
In a stroke of marketing genius, the company decided to own the nickname.
In 1925 it announced its latest model, referring to it as the 'New Phantom'.
This featured advanced engineering for its time and was powered y a 7.7-liter inline-six engine.
Next came the Phantom II with an improved chassis and even more powerful engine, and then the current generation is the Phantom VIII, one of the most coveted luxury cars of all time.
Another vehicle that carries a spooky label is the Seraph.
A 'seraph' is an angelic being, which is fitting as riding in one of these cars feels like floating through clouds.
Even the first all-electric car in the Rolls-Royce fleet got a ghoulish title.
The Spectre is described as 'spirit electrified'.
Touted as the most luxurious EV in the world, the Spectre comes with over 5000 tiny lights embedded in the doors and ceiling to look like stars.
"Rolls-Royce motor cars named after spirits or ethereal entities evoke a sense of mystique," Martin Fritsches, CEO of Rolls-Royce says.
"They are instantly recognizable not just by their design but also by their names."
Rolls-Royce has another kind of spooky story attached to its name.
The company actually predicted the rise of EVs, really long ago.
"The electric car is perfectly noiseless and clean. There is no smell or vibration. They should become very useful when fixed charging stations can be arranged," Charles Stewart Rolls said.
What's uncanny about his statement is it was made in 1900, over a hundred years ago.