Saudi Arabia is building a horizontal skyscraper in the desert.
Saudi Arabia is calling it the Mirror Line because the entire structure is made of glass designed to reflect the light.
And it is going to be absolutely massive.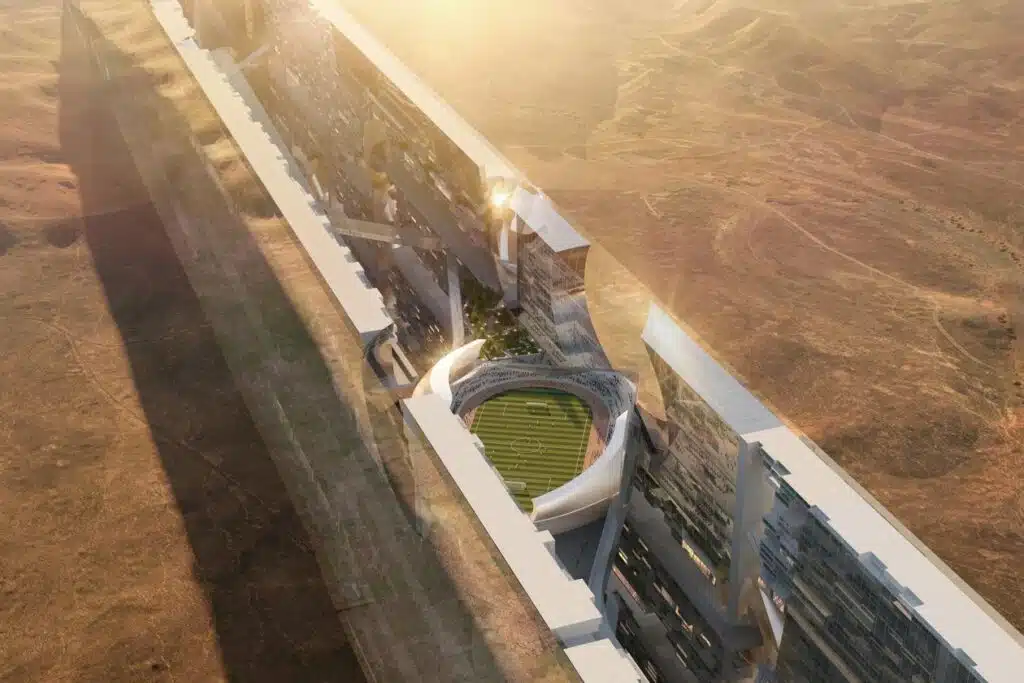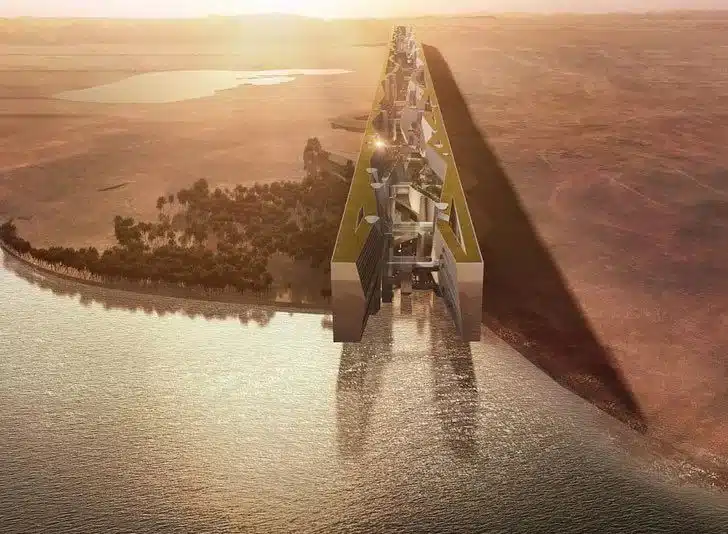 READ MORE: The world's first floating city to be built in the Maldives
The goal is to turn the skyscraper into a city that can fully support itself and accommodate up to nine million residents.
It has been designed by Morphosis Architects, a company based out of Santa Monica, California.
Dubbed the 'world's longest skyscraper', it will consist of two identical buildings running parallel to one another.
The structure will measure 105 miles long, 500 meters high and 200 meters wide.
That equates to 8,350 acres or 13.5 square miles, making the 'Mirror Line' larger than the Principality of Monaco and Gibraltar combined.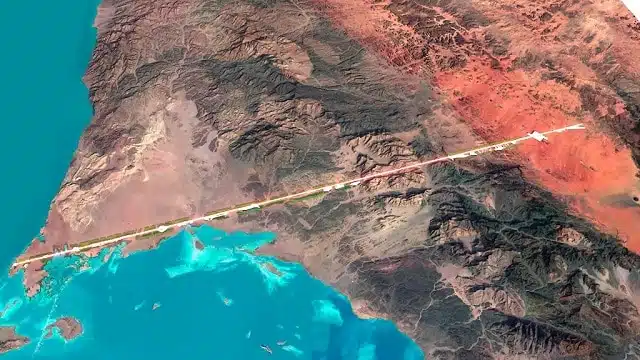 The city will include residential areas as well as commercial, along with its own stadium, a yacht marina, and other facilities like shopping malls and office spaces.
Saudi Arabia is known for its extravagant building projects, and the planned construction of a new $500 billion skyscraper city is no exception. As part of this development, it's worth mentioning that the world-famous Burj Khalifa is currently the tallest building in the world. Meanwhile, if you're wondering how much it costs to stay in the luxurious Burj Al Arab hotel, you can take a quiz to find out the price of the cheapest room. Both examples showcase the grandeur and extravagance that is synonymous with Saudi Arabia's architecture and hospitality industries.
It will also have its own public transport system, making it possible to travel from one end of the city to the other in just 20 minutes.
The Mirror Line is part of a much bigger project called NEOM, which also includes a smart city, a mountain resort and a water and hydrogen company.
It's an ambitious plan, and an expensive one because the entire NEOM project is estimated to cost $1 trillion.
The Mirror Line alone will cost $500 billion.
READ MORE: This hotel lets you stay for free if you sleep in a see-thru case in the lobby
The Kingdom of Saudi Arabia is one of the wealthiest countries in the Arabian Peninsula, and the world.
It has spent the last few years trying to reinvent itself and become appealing to investors, businesses, and tourists.
The project should be complete by 2030 and even though it's unclear how the country intends to populate the city, multi-millionaires and billionaires across the globe will certainly be interested.
And why wouldn't they be?
It's an ultra-futuristic city stretching across the desert and mountains, all the way to the Red Sea.