Saudi Arabia is building 'The Line', a mega-city in the desert that some people call a 'horizontal skyscraper'.
And it's easy to see why – it really does look like a skyscraper that extends horizontally for miles across the desert, rather than vertically.
The goal is to complete the project by 2030, and construction is well underway.
READ MORE: The world's first floating city to be built in the Maldives
This is like nothing we've ever seen or heard of before.
It almost looks like a horizontally laid-out skyscraper, in a way, except it costs more – a lot more – than a skyscraper.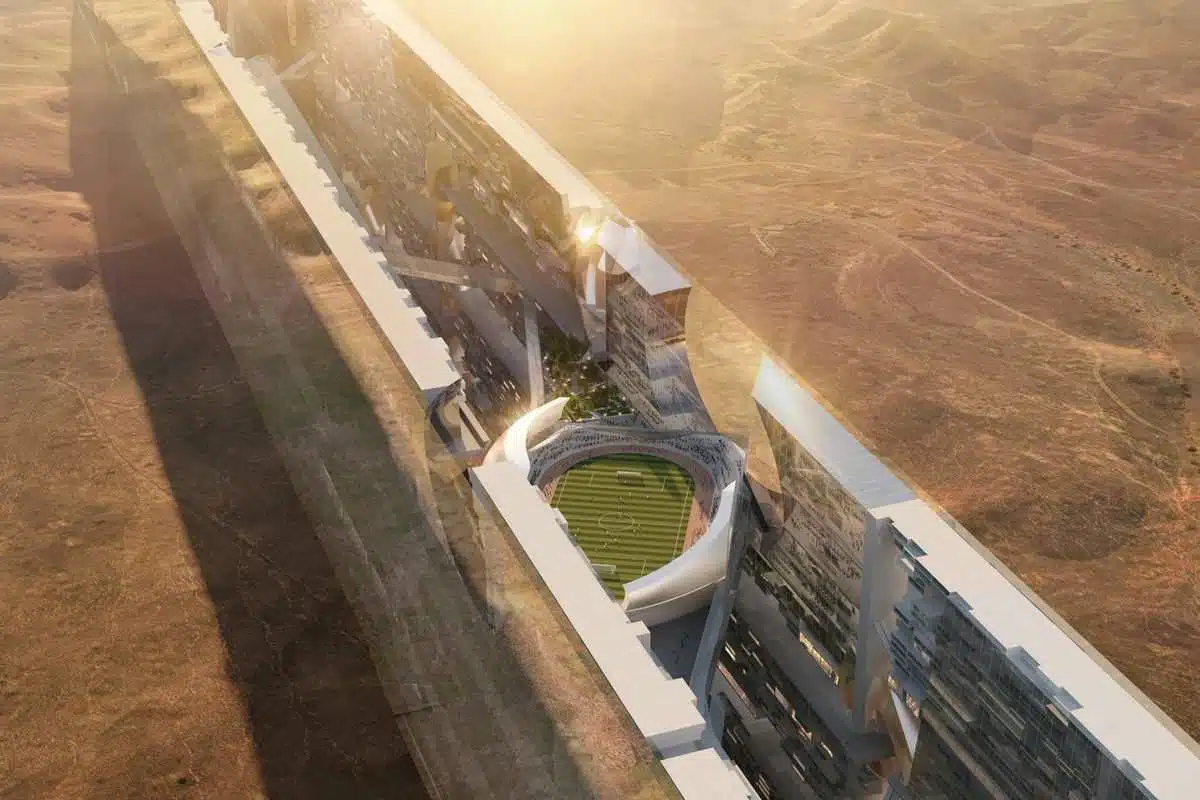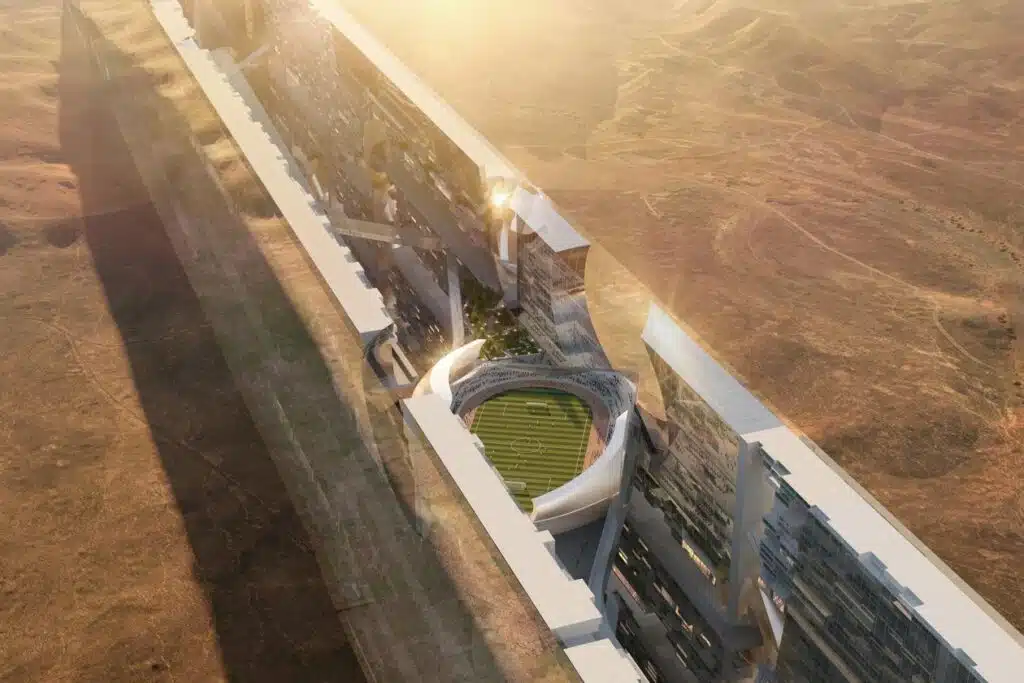 The goal is to build a city that can fully support itself and accommodate up to nine million residents.
Designed by Santa Monica-based firm Morphosis Architects, the structure will be 105 miles (160 kilometers) long, 500 meters high and 200 meters wide.
That equates to 8,350 acres or 13.5 square miles, making The Line larger than the Principality of Monaco and Gibraltar combined.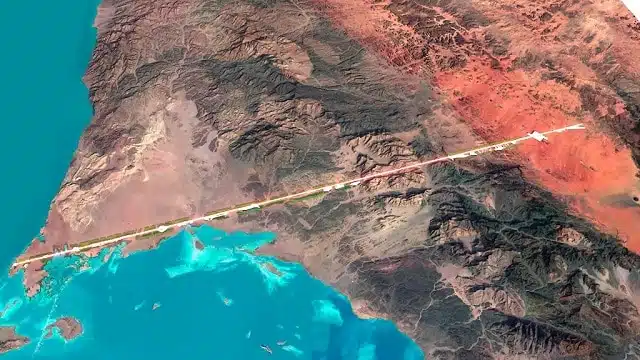 The city will include residential areas as well as commercial areas, along with its own stadium, a yacht marina, and other facilities like shopping malls and office spaces.
It will also have its own public transport system, making it possible to travel from one end of the city to the other in just under 20 minutes.
The Line is part of a much bigger project called NEOM, which also includes a smart city, a mountain resort, and a water and hydrogen company.
It's an ambitious plan, and an expensive one at that, because the entire NEOM project is estimated to cost $1 trillion.
The Line alone will cost $500 billion.
Then again, the Kingdom of Saudi Arabia is one of the wealthiest countries in the world, and the country is more than happy to spend its cash.
Saudi's Public Investment Fund (PIF) is spending an enormous amount to money to make the country more appealing to investors and tourists.
The futuristic city is part of this project, but it isn't the only thing Saudi is banking on to entice people.
Saudi Arabia is also investing (heavily) in soccer.
After signing Cristiano Ronaldo last year, Saudi Arabian clubs can now count on Karim Benzema, Marcelo Brozovic and Sadio Mané.