Let's face it, supercars are becoming outrageous these days.
The 320km/h (200mph) barrier was left behind a long time ago, with the fastest supercars now exceeding speeds of 480 km/h (300mph).
Then there's their looks, utilizing aerodynamics and spaceship composites to achieve these ridiculous speeds.
On the inside, supercar cabins are also having to evolve at pace to match insane spec sheets.
On the subject of the latter, we've compiled a list of five sickest supercar interiors that money can buy.
READ MORE: San Francisco will soon allow police to use 'explosive' robots
5. Bugatti Chiron Super Sport
Bugatti certainly doesn't cut corners when it comes to the materials used for its supercar interiors.
The Chiron Super Sport is a great example as although it looks like an ultra-futuristic supercar, its interior is traditional and timeless – which we love.
CHECK THIS OUT!
Offering optimum performance on unpaved and sandy surfaces, the Huracán Sterrato will accelerate from 0 to 100km/h (62mph) in 3.4 seconds.
There's no huge touchscreen infotainment system or heaps of buttons – instead, Buggati has opted for a simplistic leather-wrapped interior and old-school mostly-analog gauge cluster.
4. Rimac Nevera
It's no secret that we're a big fan of the Rimac Nevera, which also features in our list of the top 5 coolest – and fastest – electric hypercars in the world.
Rimac may be a relatively new supercar manufacturer, focused on creating a cleaner, faster future – but it also knows the ingredients for a top-class interior.
In the same way that Bugatti isn't interested in bare-boned interiors, Rimac has sculpted the inside of the Nevera with exquisite leather, which really compliments the car's comfortable driving style.
3. Maserati MC20
Maserati made us wait 16 years for a modern supercar (MC20), after the MC12 ceased production in 2005.
Yeah, the MC12 was cool, but it was essentially a racecar for the road, so it's interior was naked and boring.
Thankfully, the Maserati MC20 is nothing like that, as this supercar's interior perfectly blends Alcantara, carbon fiber and leather, without compromising the driver's ride quality.
2. Spyker C8 Preliator
One thing Spyker is big on is the whole aviation theme, and the C8 Preliator exhibits that fondness in dramatic fashion.
This C8 Preliator's exterior has tons of little aero tricks, with wings, vents, scoops, and diving angles front to back – but that's commonplace in this segment nowadays.
What really sets the C8 Preliator apart is its interior, which is practically dripping in honeycomb stitching and leather, and a dash composed of a ridiculously good-looking slab of brushed metal, studded with an array of rounded gauges and polished chrome toggle switches.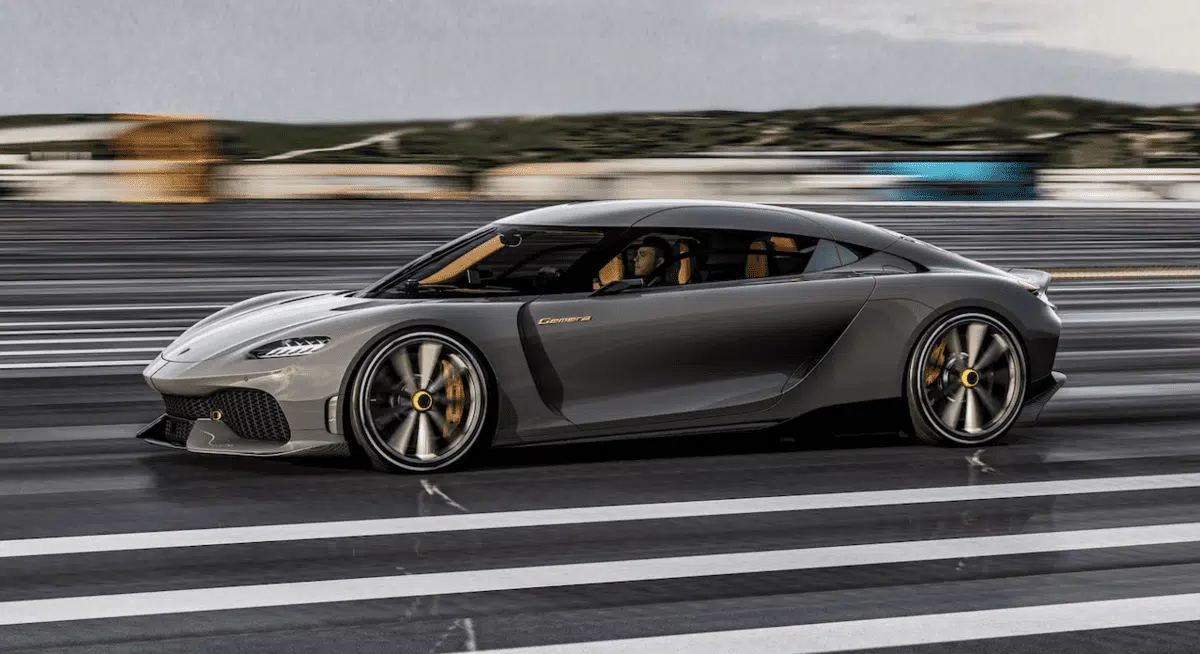 1. Koenigsegg Gemera
Koenigsegg has created a whole new niche in the automotive market – the hyper touring car.
The Koenigsegg Gemera is a 1,700hp four-seat , plug-in hybrid that can cover the 0-100km/h (0-62mph) sprint in just 1.9 seconds on its way to a top speed of 400km/h (248mph).
A mega-GT with that much capability needs an interior to match – it's bold, has a fixed panoramic roof, and more carbon fiber thank you can shake a stick at.