Next year is shaping up to be a huge one for supercar drivers and enthusiasts.
2023 is set to bring some seriously awesome super cars, including the Pagani Utopia, Bugatti Mistral and Rolls-Royce Spectre.
So, counting down from 10 to one, these are the super cars you need to keep an eye out for in 2023.
READ MORE: Bugatti reveals a one-off to celebrate the outgoing Chiron
10. Pagani Utopia – $2.2 million
The Italian brand's first all-new model in over a decade, the Pagani Utopia has an AMG-developed 6.0-liter twin-turbo V12 producing 852 bhp and 811 lb-ft of torque.
Oh, and it's offered with a manual gearbox – truly epic.
CHECK THIS OUT!
9. Bentley Mulliner Batur – $1.8 million
The Bentley Mulliner Batur is the British brand's most powerful car ever with its 6.0-liter W12 producing 740 bhp and 737 lb-ft of torque.
Unfortunately, it's a limited-run model and just 18 examples will be built.
8. Audi R8 Coupe V10 GT RWD – $249,900
Audi Sport has saved the best for last, revealing the R8 V10 GT RWD as the supercar's swansong.
The 5.2-liter naturally-aspirated V10 engine's output has increased to 612 bhp and 417 lb-ft of torque, making it the most powerful rear-wheel drive unit in the history of the brand.
7. Maserati GranTurismo Folgore – $170,000
The Maserati GranTurismo Folgore is the Italian brand's all-electric version of its new GT.
It features a tri-motor AWD powertrain and a 92.5kWh battery, which packs a huge 750bhp punch and a claimed range of 279 miles of range.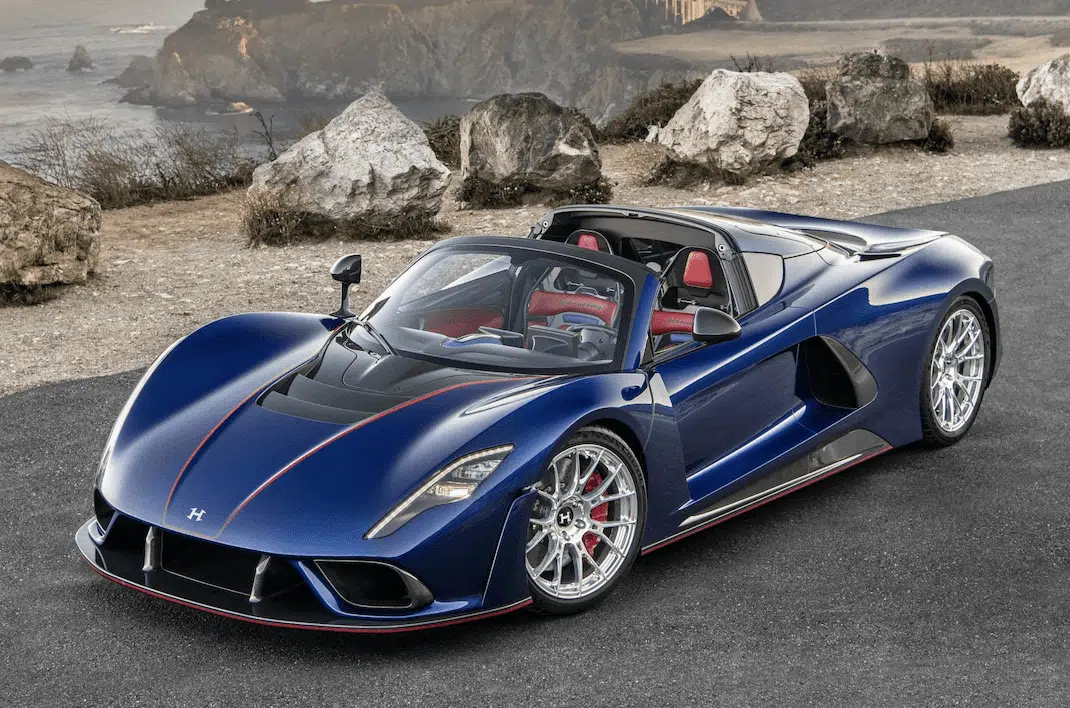 6. Hennessey Venom F5 Roadster – $3 million
Eight years after the Venom F5 Coupe was first announced, Hennessey revealed a drop-top Roadster variant designed to top 482 km/h (300 mph).
Speeds like that are achievable because the Hennessey Venom F5 Roadster boasts a 6.6-liter twin-turbo V8 under its hood, producing 1,817 bhp and 1,193 lb-ft of torque.
5. KTM X-Bow GT-XR – $284,900
It might be best known for its dirt bikes, but the Austrian company now has a proper supercar on its hands with the new KTM X-Bow GT-XR.
One of the closest things you'll find to a road-going race car, the X-Bow GT-XR packs an Audi-sourced 2.5-liter turbocharged five-cylinder making 493 bhp and 429 lb-ft of torque. 
4. Koenigsegg CC850 – $3.65 million
The Koenigsegg CC850 is a dual tribute for the Swedish brand celebrating 20 years of vehicle production, as well as the 50th birthday of the company's founder and namesake, Christian von Koenigsegg.
Thanks to the 1,385 bhp and 1,022 lb-ft of torque available from its 5.0-liter V8 engine, the CC850 is one of a select few megacars to boast a 1:1 power-to-weight ratio.
3. Ferrari SP51
The one-off Ferrari SP51 is a front-engined, rear-wheel-drive V12 speedster that draws heavily from the 812 GTS it shares a chassis, engine and layout with.
Although no official figures are available, we'd still expect a sub-three second 0-100 km/h (0-62 mph) time and top speed way over 320 km/h (200 mph) from the SP51's 6.5-liter V12.
The price of the Ferrari SP51 is still unknown.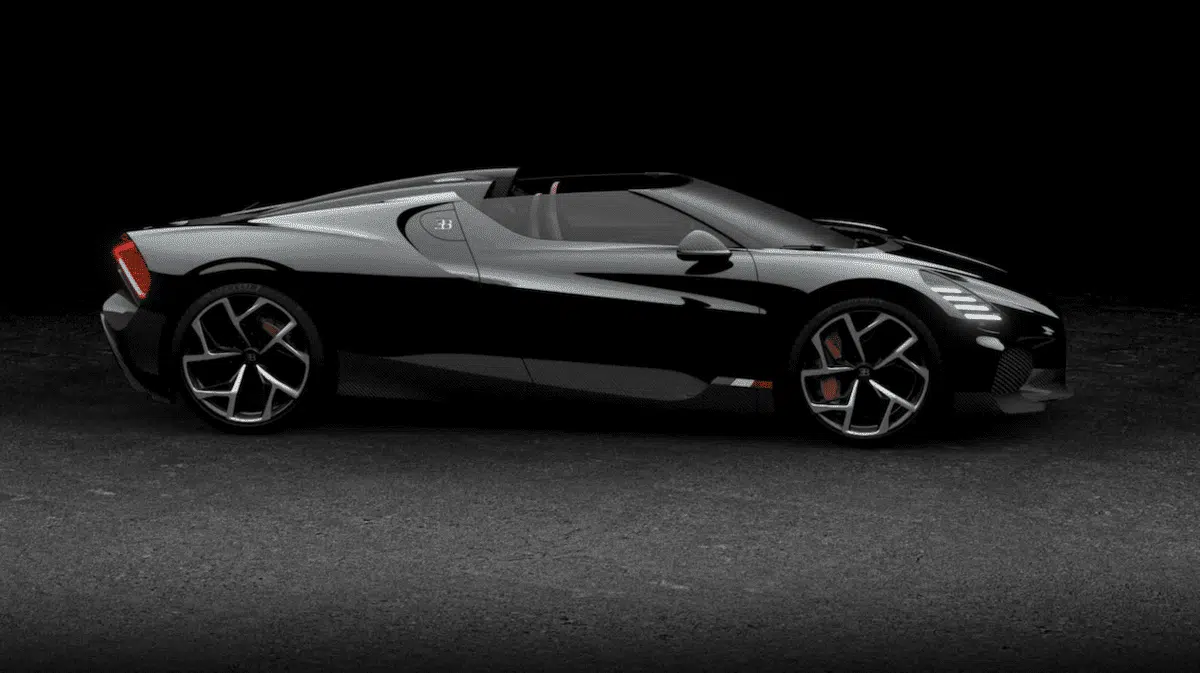 2. Bugatti Mistral – $5 million
The Bugatti Mistral is the final swansong for one of the most ambitious automotive powertrains ever created – Bugatti's 8.0-liter quad-turbo W16 engine.
Limited to just 99 editions worldwide, the Mistral has 1,578 bhp and 1,180 lb-ft of torque, allowing for a top speed of 420 km/h (261 mph).
1. Rolls-Royce Spectre – $413,000
Serving as a spiritual successor to the Phantom Coupe, the Spectre is the first electric car Rolls-Royce has ever built.
Arguably the most luxurious EV money can buy, the Rolls-Royce Spectre has an electric motor on each axle giving it four-wheel drive.
With both motors working at full whack, you get 585 bhp and 664 lb-ft of torque.