One of the downsides of pickup trucks is that all your belongings are left loose and clearly exposed in the tray.
However, Swiss company Black Sheep Innovations has a solution – hidden storage cubbies no one would ever suspect.
The most notable ones the company offers hide behind the vehicle's rear lights.
And people are going wild over them.
READ MORE: The Rivian R1T comes with a secret built-in camper kitchen
To access them, you first fold down the tailgate.
Then, there's a hidden button to press to unhook the taillight housing.
Once that's done, the secret door can slide out.
Depending on the design, the taillight itself either remains attached or flips down and out of the way.
Several configurations for the drawer itself are available.
A common one for those into camping is using it as a minibar for drinks.
CHECK THIS OUT!
It can also be configured for secure gun storage as well.
While the hidden taillight drawers are undoubtedly the coolest modification the company offers, it builds other cool storage options too.
Black Sheep Industries storage
The company also builds hidden storage inside the tailgate itself.
Combine this with the minibar, and it makes for an ideal camping kitchen setup.
The company also offers more obvious storage solutions as well, including heavy-duty roof platforms or interior storage consoles.
It most commonly builds storage for popular pickup trucks in Europe like the Volkswagen Amarok and Toyota HiLux.
But, the company also offers a tailgate conversion kit for the Jeep Gladiator as it looks to account for more American pickups.
Prices for the tailgate storage cubbies start from around $1400.
As for the taillight drawers for the Amarok and HiLux, they're priced at around $3140.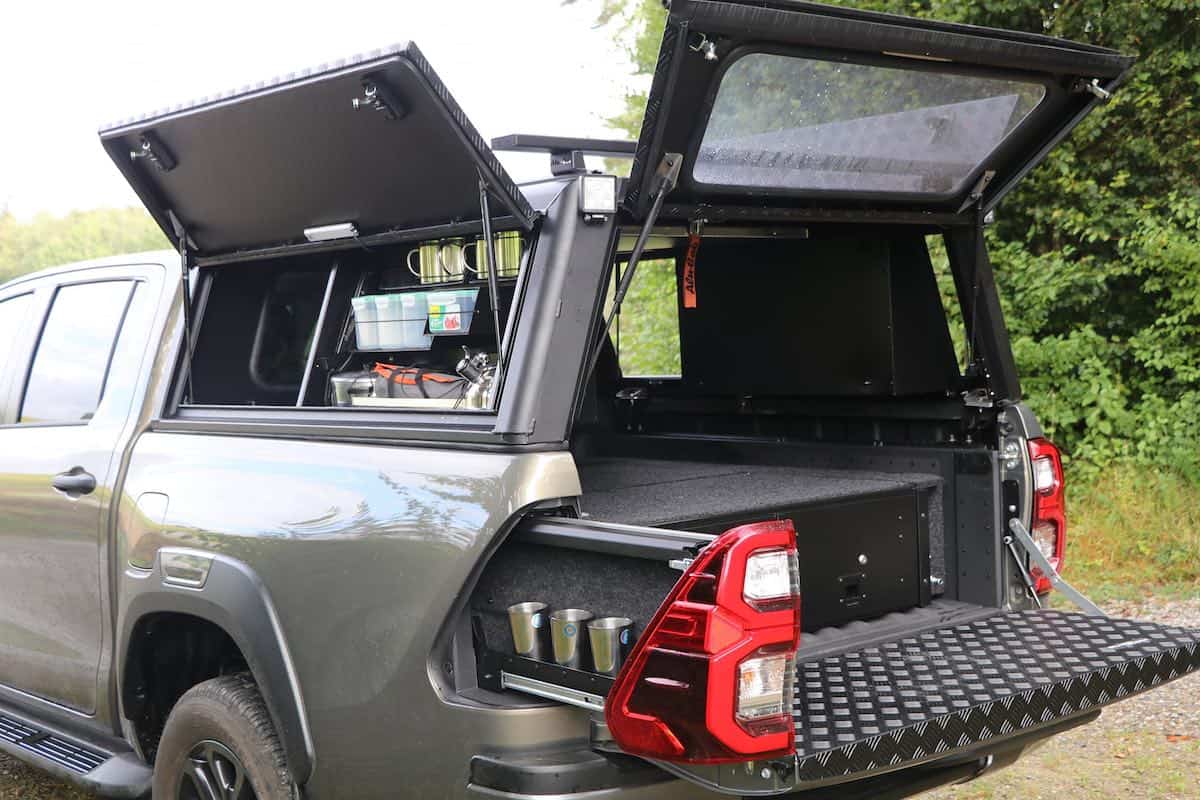 After the secret compartments were posted to the Supercar Blondie facebook page, the company was inundated with requests.
"During our company holidays, Supercar Blondie put a wonderful compilation of our rear light drawers online, which almost caused our email account to collapse," they said.
"Please understand that we have not ever dealt with many hundreds of inquiries in a few days and it could take a while before you receive an answer from us."
Check out the video here!