Greece will pay you thousands of dollars if you pick up and move to one of its most beautiful islands. 
Yep, the Greek island of Antikythera is desperate for more people to call the island home and is willing to pay big bucks to entice you there.
READ MORE! Couple ditch land to live on a cruise ship because it's cheaper than paying their mortgage
As part of the package, you'll get a house to live in, and an allowance every month for the next three years.
Antikythera is already sponsoring four families to live there but wants more. 
The goal, obviously, is to stimulate the local economy and breathe new life into the island community.
Why? Well, it's pretty desolate right now. 
Currently, there are just 68 people living on the island, which makes it pretty quiet. 
And because there are so few people, it doesn't have any grocery stores, gas stations or taxis. 
While the remote, barely populated island of Antikythera might not be suited to everybody, it's considered paradise to some. 
The island sits on the edge of the Aegean Sea, so it's got incredible water views and stunning swimming spots.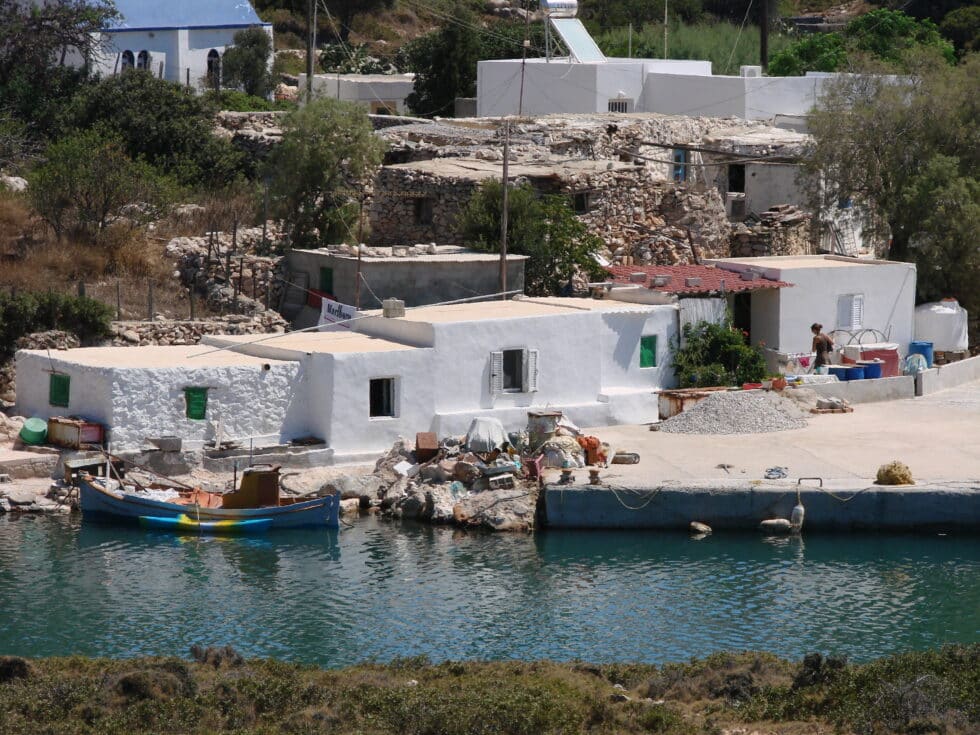 And if you're an animal lover, this might be just the place for you because the island is teaming with wild goats. 
It's also home to the largest breeding colony of falcons, called Eleonora's falcon. 
So, how much exactly will you get to move to this beautiful, but remote island? 
The local Greek Orthodox Church has set aside $20,000 for each family who decides to take the leap.
Paying people to move to remote locations isn't as wild as it seems. 
In fact, Italy's doing the same thing.
Italy is paying people as much as $52,000 to move to Sardinia. 
Sardinia, the second-largest island in the Mediterranean, is trying to revamp some of its most remote villages and towns, so it's set aside a staggering $45 million to entice new people to move there.