It's fair to say that the iPhone 15 Pro Max has gotten a fair bit of stick in the short time since its release.
There's been well-documented issues with overheating, not to mentioned some users experiencing screen burn-in issues and even reports of handsets changing color, too.
Thankfully, such issues appear to have been resolved, and now we're starting to see users getting the best out of the new phone.
CHECK OUT THE ZOOM CAPABILITY OF THE NEW IPHONE 15 PRO MAX:
READ MORE! This is the difference between the iPhone 15, iPhone 15 Pro, and iPhone 15 Pro Max
One such feature iPhone 15 Pro Max users are enjoying is the phone's telephoto lens, which boasts Apple's new 5x tetraprism periscope system.
Before getting all technical on you, check out the above video to see it in action.
The video, posted to Instagram by flixroy, was captured at a recent Travis Scott concert.
Despite being filmed in darkness and from a considerable distance away, the video footage captured by iPhone 15 Pro Max is crisp and clear, not to mention incredibly smooth.
And we aren't the only ones blown away by how good the iPhone 15 Pro Max zoom is.
"That's crazy," someone commented on the video.
"Good gracious," another posted.
It's hardly surprising, considering Apple touted the phone's camera as it's best yet – but that doesn't mean it's any less impressive seeing it in action.
Apple's iPhone 15 Pro Max features a tetraprism lens system capable of up to 5x optical zoom, an improvement over the 3x zoom that's available in the iPhone 15 Pro and the prior-generation iPhone 14.
The telephoto lens on the iPhone 15 Pro Max features Apple's most advanced camera stabilization system yet, with a combination of optical image stabilization and an autofocus 3D sensor-shift module.
According to Apple, when shooting with 5x enabled, the iPhone 15 Pro Max's telephoto lens opens at ƒ/2.8, allowing for excellent light management.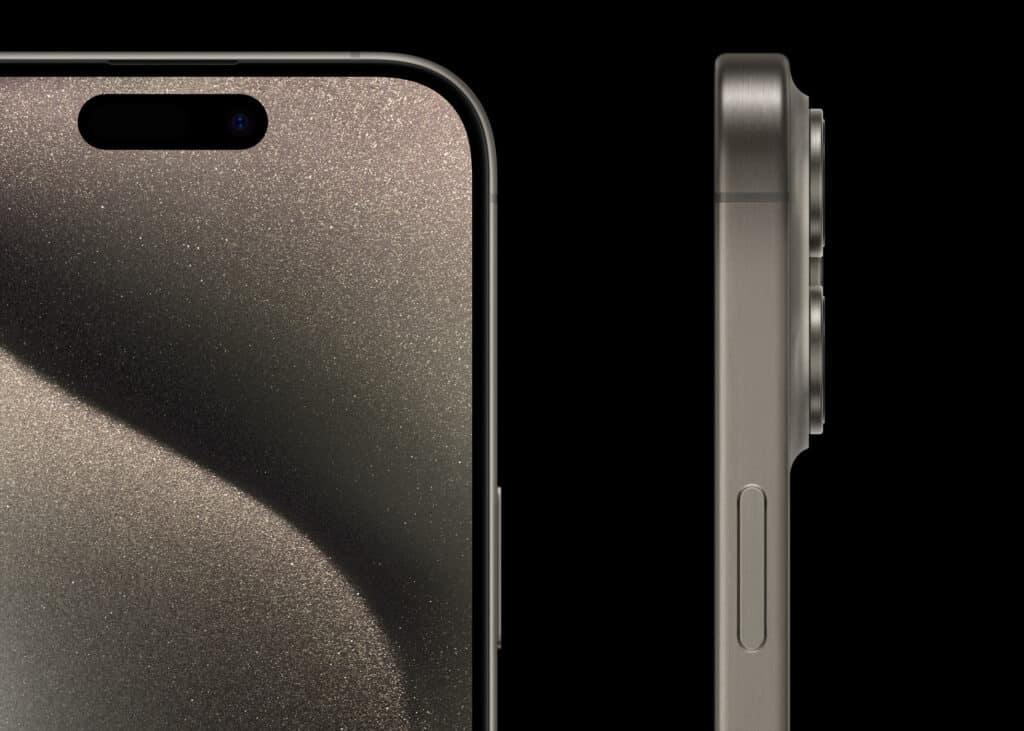 By comparison, the Samsung Galaxy S23 Ultra's 10x lens has a ƒ/4.9 aperture.
A lower aperture allows for more light to be captured by the camera's sensor, which can he especially beneficial for Night mode photos and videos.
What's more, when 5x optical zoom is enabled, you can also enable up to 25x digital zoom by pinching the viewfinder, which is what flixroy did to film the excellent footage of Travis Scott.