I know that saying something 'only' costs $845,000 sounds mad but the truth of the matter is the Lexus LFA is one of the most sought-after cars on the market.
Lexus only built 500 units, priced at $375,000 when it was new, and it accidentally became a good investment.
Several owners have sold their LFA since and the cheapest one you could get was half a million bucks.
This particular model, no. 235 of 500, was just sold for $845,000 with 850 miles on the clock.
So it's more than doubled in value since 2012 – when it was built.
READ MORE: World's biggest tire graveyard – An apocalyptic fire and what happened next
The LFA made headlines when it was launched in 2010 for a variety of reasons.
First of all, it was a supercar wearing a Lexus badge and no one was expecting that.
Secondly, people were shocked when Lexus revealed it cost three-quarters of a million dollars.
And then lastly, it was a lot better than everyone thought it would be.
Lexus spent half a decade engineering the car and just before the planned launch, around 2005, decided to change everything and make it out of carbon fibre.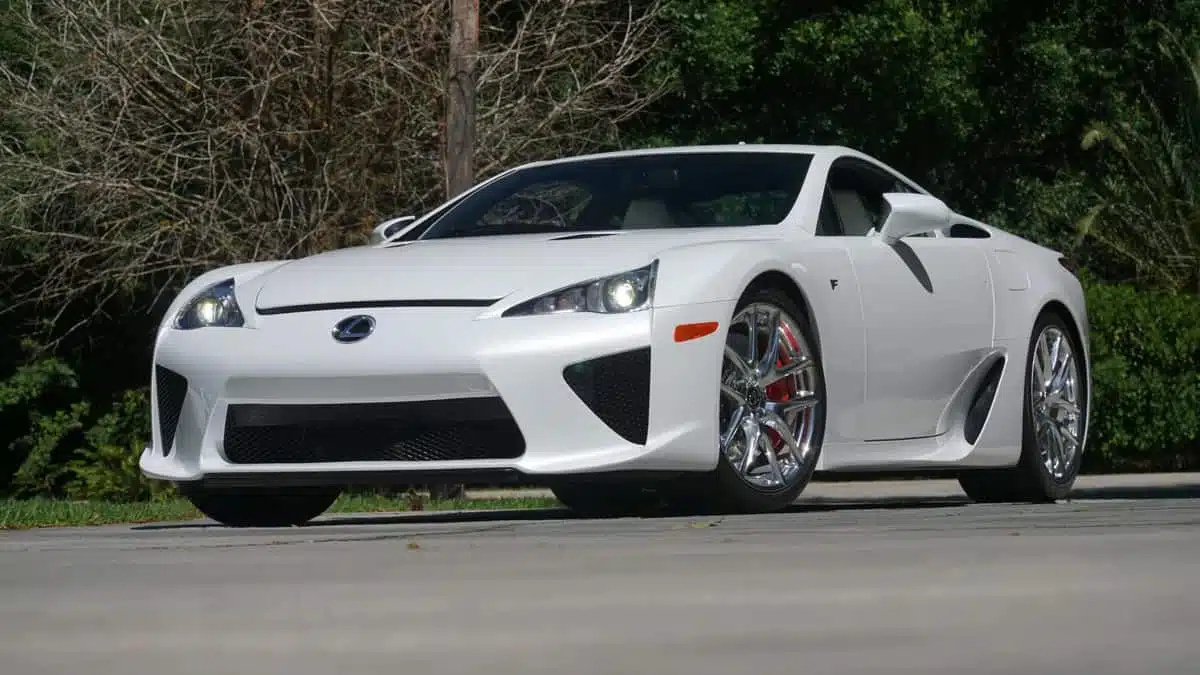 Lexus-LFA-in-white-hero-image
Lexus-LFA-parked-outside-the-house
Lexus-LFA-wheel-and-brakes-detail-1
Lexus-LFA-wheel-and-brakes-detail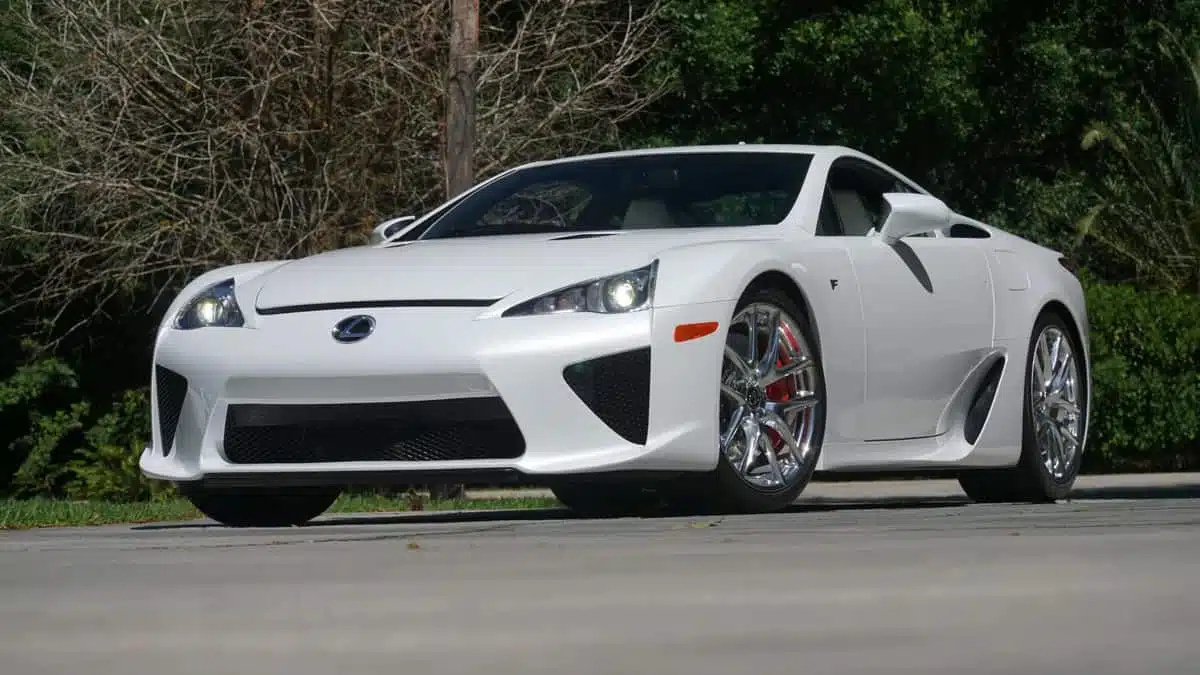 This meant it was back to the drawing board for the Lexus LFA, and another five years was spent working on the car.
The interior and the exterior were received with mixed reviews, some loved it, some hated it and some were like: "meh".
However, petrolheads across the globe fell in love with the 553-hp 4.8-litre V10 that powered it, mostly because of the amazing noise.
Well, the [now] former owner of this 2012 example probably wouldn't know too much about it because the car has only done 850 miles.
It was originally purchased in California 10 years ago before making its way to Florida, which is where it was sold a few days ago by Bring a Trailer.
It's painted white with matching white leather upholstery for the interior.
The frame of the seat is red, as are the Brembo calipers.