Nick Kyrgios has made it into the US Open quarter-finals after dominating Russia's Daniil Medvedev in New York.
The Australian tennis player has won more matches than any other player this summer and stands to win $2.6 million if he takes out this year's US Open.
With an already successful career under his belt, the tennis 'bad boy' lives large.
He doesn't attempt to hide it either.
Kyrgios posts glimpses of his extravagant lifestyle to his Instagram page, including private jets, holidays, celebrities, and of course, fast cars.
The 27-year-old is a lover of fast muscle cars, and that's obvious when you take a look at his collection.
CHECK THIS OUT!
Dodge Challenger SRT Demon – $300,000
First up in the Nick Kyrgios car collection is his Dodge Challenger.
Kyrgios' 2018 Dodge Challenger SRT Demon is one of only four to exist in Australia.
He shipped it over from Miami in 2018 where he got it converted to a right-hand drive.
He also customized it with colorful LED lights under the body, giving it a not-so-subtle neon green hue.
READ MORE! We go inside Serena Williams' car collection as the tennis great celebrates her retirement
The Demon is fast, in fact it can churn out up to 840hp.
When he bought it, it had the highest G-Force in a production car, 1.8 Gs.
Oh, and it was driven by Vin Diesel in the Fast and the Furious series.
In 2019, the Demon was almost totalled after it was crashed into a pole, but Kyrgios was not believed to be behind the wheel at the time.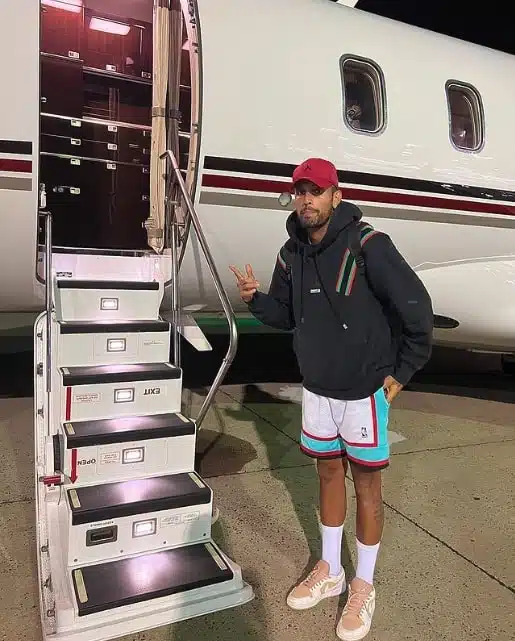 Nissan R35 GTR – $200,000
Kyrgios also has the Japanese cult hero, Nissan GT-R in his collection.
It certainly fits his 'fast' aesthetic because the GTR has a top speed of 506km/h (315 mph) and reaches 100mph in just 2.8 seconds.
Tesla Model X – $120,000
Nick Kyrgios doesn't do subtlety well.
And that's evident with his Tesla Model X.
Not only is it already the most eye-catching Tesla on the market, but it's also bright green.
Nick Kyrgios car collection
Kyrgios has posted a bunch of snaps to his Instagram with the Tesla in the background.
And just like the rest of his collection, it's fast.
The performance version goes from 0-60mph in just 3.5 seconds and reaches a top speed of 250km/h (155mph).
And speaking of fast things, Kyrgios and his girlfriend Costeen Hatzi also like their private jets.
The pair have posted pictures of themselves in front of private planes on their way to incredible holidays, like their last trip to Exuma in the Bahamas.