If you needed proof of just how quick off the mark the Tesla Cybertruck is then look no further than this impressive footage.
It's honestly outstanding.
YOU CAN SEE THE CYBERTRUCK LEAVING OTHER CARS IN THE DUST AT A STOP LIGHT IN THE VIDEO BELOW:
The video posted on X shows a Tesla Cybertruck taking off after a red light turns green.
The eagerly anticipated EV from Tesla launches off the line like an F1 car, leading to many labelling it a "real beast on the road".
READ MORE! Video shows Cybertruck's agility in a parking lot as it moves like a hatchback
it's easy to say the long-awaited Cybertruck has plenty of get-up-and-go.
Posted by Oscar Herrera, the video is simply captioned.
"Cybertruck launches," he says, punctuating with a rocket emoji.
"Aka doing the Cyberlaunch."
As the video captures the side view of the sturdy-looking Tesla, someone in the filming car can be heard saying that it "looks so cool".
However, as the Cybertruck rapidly accelerates away from the lights and almost out of view within ten seconds their interest is piqued further.
"I want a Cybertruck," they said.
Its hefty size makes its agility surprising with some saying it looks "so large it looks like it could be used as a weapon".
However, electric vehicles have generally beat the average internal combustion engine vehicle in terms of acceleration capabilities.
The commenters were also impressed.
"This is a real beast on the road. Don't get caught speeding once you take delivery of your Cybertruck bros. It's a monster indeed," one said.
"It's going to take the pick-up market over when it comes out," said a second.
Another posted a video of a Cybertruck taking off a bit slower after a red light amid traffic.
"And it can also do refined gentleman's launch," they said.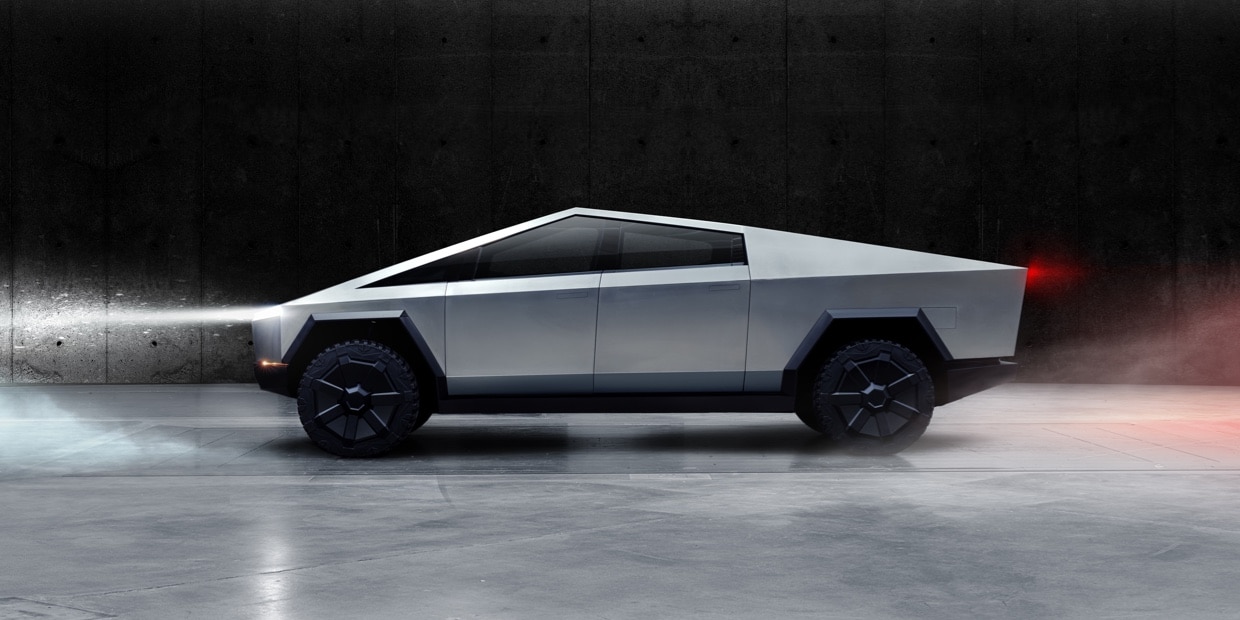 There are reportedly over 2 million reservations already pledged for the Cybertruck.
Musk made it possible to place a preorder for the Cybertruck for just $100, which is totally refundable.
While promised for the third quarter of Q3 earlier in 2023, we now have an official date.
The official Cybertruck launch party will happen on 30 November.
And this is when the first deliveries will take place.
Back in 2019, the truck was priced at $39,000.
It's safe to assume that this price will have increased in the last four years.
However, if Tesla's recent price cuts are anything to go by, this vehicle might remain at the affordable end of the price range.
Musk has said that the company will aim to produce a quarter of a million Cybertruck models a year.
That's impressive, but it still means he'll be playing catch-up for a few years.
Tesla should be ready to begin production of the Cybertruck this year, with production expected to ramp up in 2024.