Matt LeBlanc is best known for playing Joey Tribbiani but he's also one of the biggest gearheads out here.
His collection of classic cars proves it.
It really is the stuff of dreams.
READ MORE! Matthew Perry leaves behind a truly spectacular car collection
"Cars are such a big part of our lives," LeBlanc said to TV Guide at the time.
"You will use them to take kids to school, to go on a first date and to go to the movies – even if you get arrested, you're picked up in a car."
"Everyone has some sort of relationship with the car."
But it isn't just any old car brand that Matt Le Blanc's intimate link is to – and it's one you might already associate with the actor.
Season six, episode five of Friends: 'The One With Joey's Porsche' – sees the character pretending a parked-up supercar belongs to him.
In a case of life imitating art, it turns out the actor is a huge fan of the Porsche brand and it features heavily in his car collection.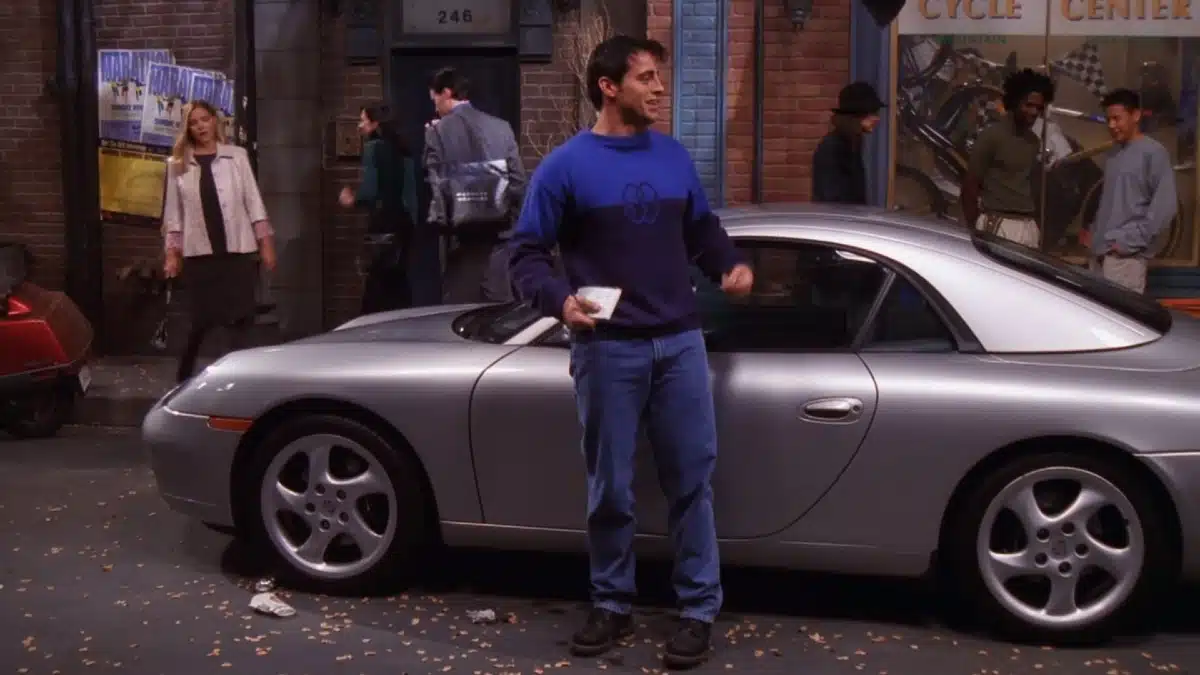 And he isn't the only celebrity fan, with Justin Bieber, LeBron James and Jerry Seinfeld also investing.
While cutting-edge Porsche supercars do feature in his fleet, he seems to have a penchant for early classics.
Rather than chasing the latest model, spec and tech – Matt LeBlanc's car collection is far more focused on nostalgic air-cooled models.
Spanning a number of vintage Porsche decades and styles, here's what we know about what's in Matt LeBlanc's garage.
2017 911 GT2 RS
Cost: $388,667
The fastest and most powerful road-approved 911 of its time, it premiered at the UK Goodwood Festival of Speed.
The 515-kW and 700-hp engine two-seater sports car weighs in at a lightweight 1,470 kg with a full fuel tank.
It pairs aggressive performance with delicacy. 
The top speed of 340 km/h (211 mph) lends near-motorsport drive technology to on-road driving.
2016 911 R
Cost:  $214,170
The near-mythic status of this model comes down to rarity, performance and an understated exterior – meaning it can be overlooked.
Only 991 of the rare motor were manufactured, which were first offered to Porsche 918 Spyder owners.
Debuted at the 2016 Geneva Motor Show, it resembles a GT3 RS minus the the wings and scoops.
It also packs a magnesium roof and carbon-fiber hood.
It was the only model to feature a six-speed manual gearbox and stick shift.
The 4.0-liter flat-six engine is naturally aspirated and good for 500 hp and 338 ft lbs of torque.
1988 964 (911) Carrera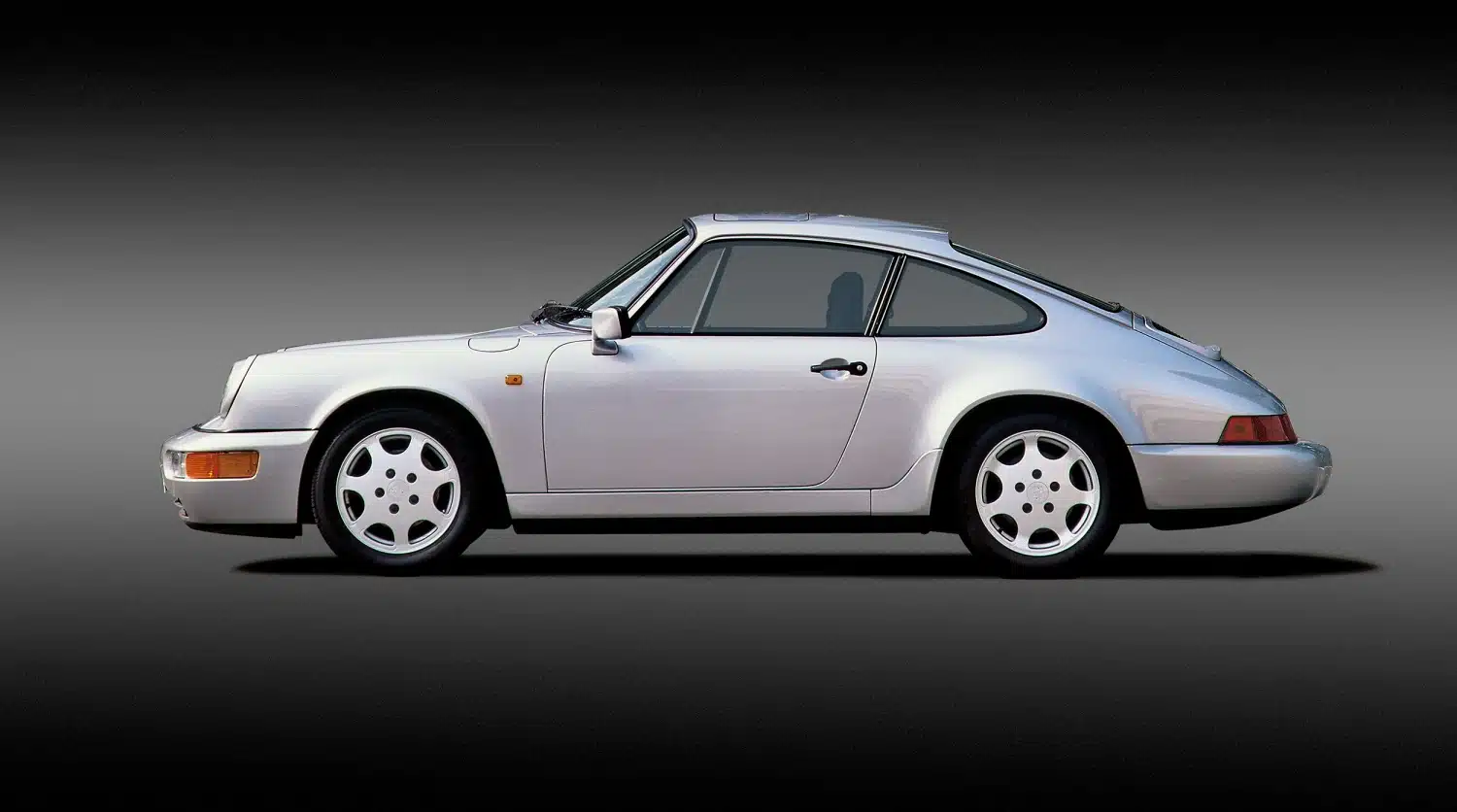 Cost: $179,652
This huge upgrade to the 911 with 85% new components was released 15 years after its initial launch.
It was considered both modern and sustainable at the time.
While aesthetically it looked similar to its predecessors, it was all change inside.
Its air-cooled, 3.6 litre flat engine delivered 250 hp.
Plus ABS, Tiptronic, power steering and airbags, and a completely redesigned chassis provided unprecedented driver comfort.
1987 930 (911) Turbo
Cost: $132,819
The 'Turbo' name was first used for this groundbreaking 911 930 model with its distinct flared rear wings.
It refers to powerful turbocharging technology coming to the market.
Its 3.3-litre, air-cooled engine packs 300 hp.
2012 911 Carrera GTS
Cost: $102,130 
For many, the 911 remains the ultimate Porsche – and Matt LeBlanc's car collection is testament to that.
Available as a coupe and convertible, it uses the same 3.8-litre six-cylinder engine as the Carrera S.
However its power is boosted to 408 hp thanks to a host of engine changes that include an upgraded intake system.
Its torque is also lower so accelerating from low speeds feels boosted.
2014 911 Turbo S
Cost: $93,792
With four-wheel steering and adaptive aerodynamics, the Turbo S has a twin-turbo 3.8-litre flat-six engine.
It produces 552bhp and up to 553 lb ft of torque – but it's the 'overboost' mode that's really impressive.
Put it through its paces and it will hit 0-97 km/h (0-60 mph) in 3.1 seconds
Translation: it can lap the Nürburgring in seven minutes and 27 seconds.