Saudi Arabia wants to build an enormous ski resort in the middle of the desert.
The megaproject, called Trojena, is expected to cost an eye-watering $500 billion.
And this is no concept, Saudi Arabia has already started building it.
READ MORE! This is what the future of cars looks like according to artificial intelligence
In fact, Saudi Arabia is so serious about the Trojena project that it has committed to hosting the 2029 Asian Winter Games.
The Kingdom will be the first in western Asia to ever host the games.
CHECK THIS OUT!
Trojena will have runs of varying difficulty covering the mountain peaks of Tabuk in north-western Saudi Arabia.
Some of those mountains are up to 2,600 meters above sea level.
The ski field will form part of a massive project called NEOM – a futuristic city that will stretch across the desert, mountains, and all the way to the Red Sea.
As part of the NEOM megacity, not only will there be a ski village, but also a man-made lake, ultra-luxury mansions, and the Mirror Line.
Mirror Line
The Mirror Line is going to be a horizontal skyscraper.
It will be made of glass designed to reflect the light and will be big enough to accommodate up to nine million residents.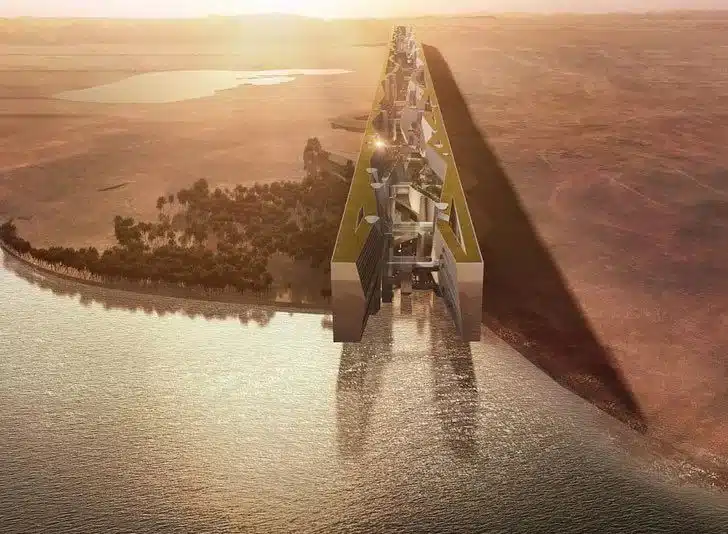 Designed by Morphosis Architects, a company based out of Santa Monica, California, it will consist of two identical buildings running parallel to one another.
The structure will measure 168 kilometers long, 500 meters high, and 200 meters wide.
If built to those measurements, the Mirror Line will be bigger than the Principality of Monaco and Gibraltar combined.
The linear city will include a yacht marina, shopping malls, luxury homes and a full-size stadium.
Satellite images show progress is already being made on the city.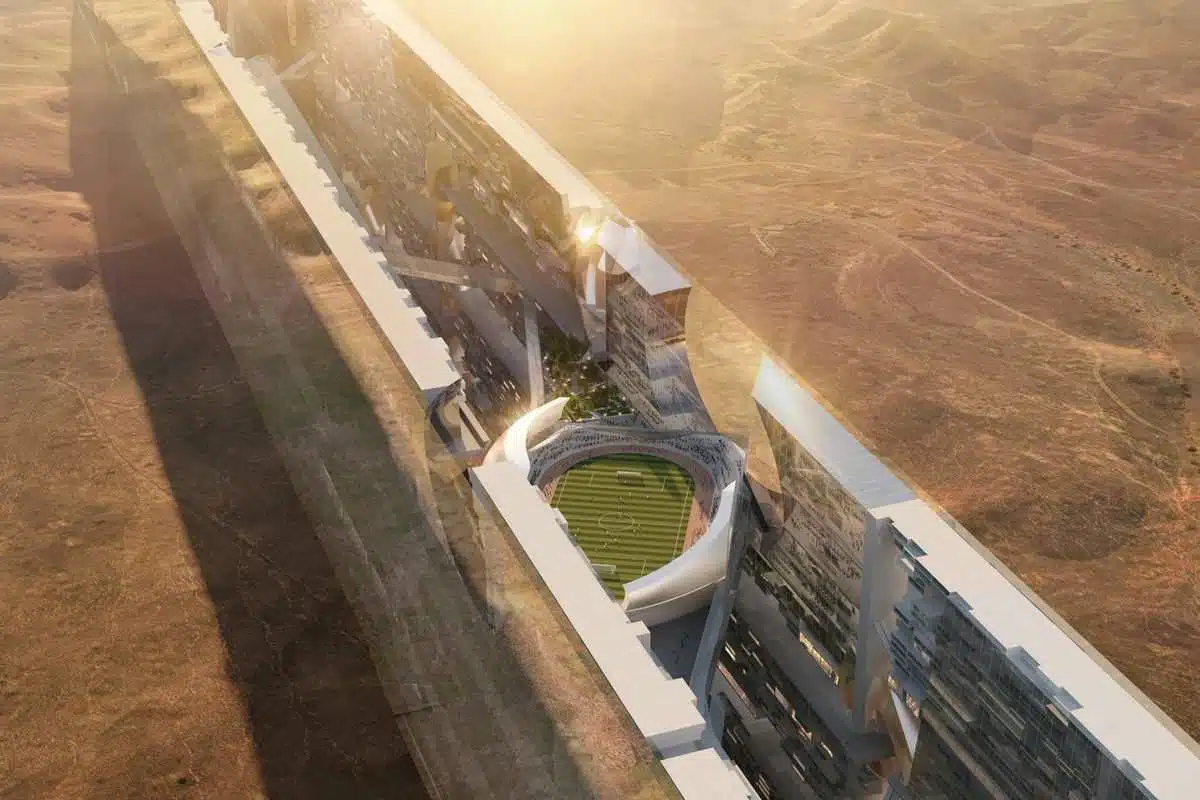 The Mirror Line, together with Trojena the desert ski resort, the entire NEOM project is estimated to cost more than $1 trillion.
Saudi Arabia plans to finish the ski resort in time for the 2029 Asian Winter Games and the remainder of the megacity by 2030.
It's an ambitious plan, but if successful, it will make Saudi Arabia one of the most popular tourist destinations in the Middle East.